Disaster Restoration Boston
When a disaster strikes, homeowners know they can call 911 Restoration Boston to remediate any disaster-related issue.
Whether there is disaster restoration, mold, sewage, fire and smoke problem, or storm restoration in Boston our professionals are confident that they can get the job done right the first time around.
Our disaster restoration team in Boston have been called to remediate many different disasters which have helped teach our agents how to handle anything thrown their way.
A disaster can hit at any moment, so our experts make themselves available 24/7/365, that way you don't have to wait for help, this is why 911 Restoration will be at your home within 45 minutes of any emergency. When you contact our disaster restoration operation in Boston, you can be sure that the licensed, bonded and insured repair workers will arrive quickly to provide you with comprehensive services.
It doesn't matter what time of the day or night you need assistance, our disaster restoration team in Boston want to be there for you right when the disaster strikes, which is why our keen sensibilities makes it possible for our staff to be there for you literally any time.
If you begin noticing signs for a more subtle disaster, such as mold infesting your property, then you should call our disaster restoration crew in right away. Our agents make it easy for you to schedule an appointment with our specialists, which is why we make such an effort to stay around the clock.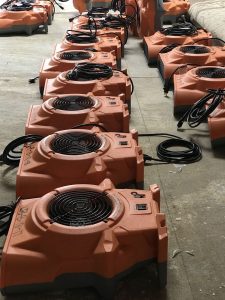 It is important to get our disaster restoration pros in Boston to get to your household immediately after discovering fungus and mildew growing in your household. Our crews understand that water damage leads to all types of other disasters, and our disaster restoration unit in Boston will always act fast in situations involving moisture, because unmitigated water problems often lead to rot and structural damage on your property.
Our disaster restoration technicians in Boston never want to make you wait long for water cleanup, so our agents are available around the clock to assist you, no matter what time you reach out to us. They will be fully prepared with all the equipment necessary to begin the disaster restoration of your home, such as:
Overall comprehensive damage repair

Disaster Restoration restoration

Restoration of pipe bursts

Flooded basement water removal

Raw sewage sanitization

Black water cleanup

Odor control services

Mold testing services

Mold infestation cleanup

Fungus and mold decontamination

Mildew deodorization

Smoke deodorization

Ash and tar cleanup

Restoration of smoke stained walls and ceiling

Cleanup of fire retardant chemicals
Having access to the most cutting-edge cleanup machinery gives us a lead against our competition. With the disaster restoration crew in Boston on your side, you can have peace of mind knowing that you are in good hands.
Our disaster restoration specialists in Boston have access to the most advanced disaster restoration technology in the industry, which allows to tackle any job head on. Call our water damage company braintree ma specialists today and as soon as our disaster restoration pros in Boston arrive and we will provide you with a free home inspection.
High Quality Disaster Restorations During Storms
The disaster restoration and hurricane restoration professionals in Boston are licensed, bonded and insured in order to protect all parties involved in the restoration process. We want homeowners to know that we are dedicated to giving them the best customer experience possible.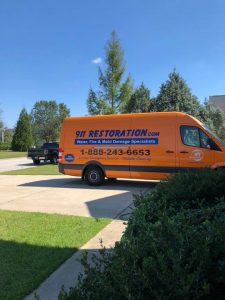 We go to great lengths to hire licensed, bonded, insured and IICRC certificated employees, because we understand that a disaster restoration job entails many different types of services, with a lot of time spent on disaster restoration remediation.
Water may get in the home through a crack in the roof or from a burst pipe in the basement. Since water is usually a major component of disaster scenarios, our disaster restorations Boston units know how to efficiently remove water from your home.
Our disaster restoration experts in Boston understand that severe weather can cause floodwaters to seep into your property, while other times a pipe burst can cause inches of standing water to penetrate your home. 
We have many years of experience dealing with all sorts of home water issues, and our disaster restoration and storm restoration services staff in Boston has learned how to handle everything thrown our way, no matter how severe the situation may seem. Our disaster restoration members in Boston also know how to cleanup fire and smoke damage, mold and even sewage, so you can be positive that they can make your home beautiful again. 
As disruptive as water damage can be on your home, the repair process can be even worse, which is something our disaster restoration members in Boston are sensitive to when our techs arrive at your home. Providing you with around the clock customer service is one of the ways our experts hope to make this whole ordeal easy for you.
This attentiveness also allows you to voice any concerns you might have to our disaster restoration team in Boston right away. Our crew wants to make you feel comfortable during this time, which requires our staff to answer your questions as soon as you have them.
Our disaster restoration technicians in Boston will help you with everything, from getting your home back into shape, to guiding you through the insurance process. Our agents help guide you through this ordeal by filing your claim for you, doing all we can to get you the best coverage.
Call our mold removal boston ma techs when you need the help of the best workers in the business and our agents will go the extra mile for you today.
We Implement The Best Disaster Restoration Techniques in the Industry
It can be overwhelming to suddenly find yourself in the midst of a home disaster in your family home, and our disaster restoration experts in Boston are sensitive to that when they arrive.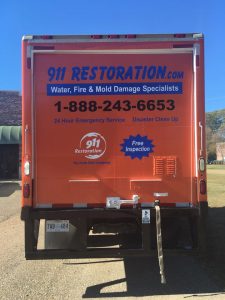 There are many different types of issues that can cause you concern, and mold is one of these issues that have the potential to cause different health issues to those breathing in the substance, which is why it is so important for our disaster restoration agents in Boston to get the spores tested.
Our disaster restoration specialists in Boston takes these incidents very seriously, and our pros want to be there for you around the clock to answer any questions you may have about the cleanup procedures.
Making you feel comfortable and safe throughout this entire ordeal is a priority for our disaster restoration crews in Boston, and our unit wants you to know that, which is why our entire operation always offers the highest level of customer service.
When a disaster effects your home, the first thing you worry about is the cost. In order to help quell this concern. Our disaster restoration staff in Boston always offers affordable prices and will work with all major insurance companies.
Our disaster restoration workers in Boston are always standing by to help you with the financial aspects of your claim. In fact, our service agents will take over the entire insurance process, including submitting paperwork, communicating with insurance representatives and working hard to get you the best coverage your plan offers.
We understand how traumatic a disaster can be, and our disaster restoration agents in Boston are humbled to be able to help their community rise up from the debris and begin living their life again. Solutions for water invasions require not just skill and expertise, but also the ability to handle a challenge when it arises rapidly without warning, which is something our disaster restoration techs in Boston have.
In concert with the ability of our experts to take on any challenge at any time, our disaster restoration professionals in Boston also make sure to provide our customers with the highest level of care in the industry. Our disaster restoration team in Boston make sure to walk our clients through every phase of a restoration job so that they are totally connected to the rejuvenation process.
Our staff make sure to always put the customer first, and our disaster restoration technicians in Boston are totally dedicated to professionalism with every job that our agents take on. Our disaster restoration specialists in Boston will even help our clients out with their insurance paperwork so that there is nothing left for you to have to deal with besides getting your life back in order.
Our pros are always here for you no matter what project you have in store and we aim to restore your emotions as much as we know we can restore your home. So, call our disaster restoration specialists in Boston at 911 Restoration Boston today and will give you and your family the fresh start you all deserve.
Serving the communities of Abington, Acushnet, Acton, Allston, Andover, Arlington, Arlington Heights, Ashland, Assonet, Attleboro, Auburndale, Avon, Bedford, Belmont, Beverly, Billerica, Boston, Braintree, Brighton, Brockton, Brookline, Burlington, Cambridge, Canton, Chelsea, Concord, Dedham, Dorchester, Dorchester Center, Dover, Dracut, East Boston, Everett, Fall River, Framingham, Franklin, Haverhill, Hingham, Holbrook, Hyde Park, Jamaica Plains, Lakeville, Lexington, Lawrence, Lowell, Lynn, Malden, Marlborough, Maynard, Medford, Melrose, Methuen, Milton, Natick, Needham, New Bedford, Newton, Newtonville, North Waltham, Norwood, Peabody, Plymouth, Quincy, Revere, Roslindale, Salem, Sherborn, Somerville, Sudbury, Suffolk County, Taunton, Waltham, Watertown, Weymouth, Winchester, Winthrop, Woburn and surrounding areas.