Water Damage and Mold Removal in Boston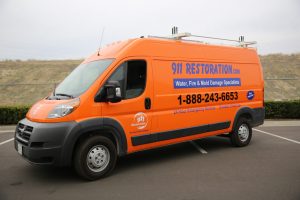 Do you need professional help recovering from a blizzard, flood, or pipe burst in Boston, Lowell, Quincy, or surrounding areas? If so, you can get help 24/7/365 from 911 Restoration of Boston. Let our IICRC certified experts provide you service for water damage restoration in Boston with a Fresh Start right now. Techs can:
Arrive at Your Property Within 45 Minutes of Your Call

Complete a Water Damage and Mold Inspection

Pack Out and Store Your Undamaged Belongings

Get Rid of Water and Excess Moisture

Handle Mold Remediation and Total Odor Removal

Renovate and Repair the Damage to Your Property
Boston flood cleanup and mold decontamination professionals are licensed, bonded, and insured to handle commercial or residential water damage. Crews have the training and experience to:
Extract Water from a Flooded Basement

Repair Carpet Water Damage Quickly

Deal with Ceiling Leaks Caused by Ice Dams

Take Care of Flood Restoration Following a Blizzard
Our water damage experts in Boston are also ready to help you deal with mold after a flood, pipe burst, or snowstorm. We know how quickly mold can begin to grow. Let us perform a mold inspection in Boston to assess your unique needs for mold decontamination.
All techs at 911 Restoration of Boston will work with the end-goal of returning your property to better-than-new condition. Find out more about exactly how we can help you recover from a sewage spill, winter storm, hurricane, or plumbing disaster by contacting us immediately.
What Should You Expect from Boston Water Damage Restoration?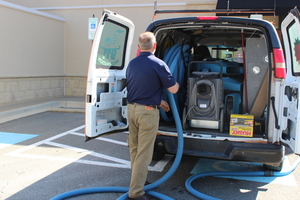 Water damage restoration service in Boston can help you recover from any form of water damage. Professionals can help you deal with a flooded basement, flooded crawlspace, pipe leak, and other water damage events. Based on the cause of the damage to your property, water damage restoration may involve:
Extracting Water from Your Property with Water Pumps

Removing Moisture with Dehumidifiers and Fans

Checking for Hidden Moisture with Infrared Scanners

Repairing Pipe Leaks or Pipe Bursts

Restoring Damage Caused by a Frozen Pipe

Fixing Damage to Your Carpet, Ceilings, or Walls

Checking for Signs of Fungus with a Mold Inspection
Mold often grows very quickly in Boston after a water damage event, like a pipe burst. Flood cleanup techs can perform a mold inspection in Boston to find out if you are dealing with a mold infestation. 911 Restoration of Boston is a full-service property restoration company, which means that if mold is discovered techs can begin immediate mold removal in Boston.
We have the equipment and training to deal with commercial and residential mold remediation in Boston. Let us remove moisture to ensure mold does not have the habitat it needs to grow. Crews can get rid of mold odors and unsightly mold stains with mold decontamination. 
You can limit the total time water damage restoration and mold removal will take by contacting us as soon as you experience a flood, pipe burst, or water damage caused by a winter storm. 911 Restoration of Boston is open 24/7/365, so you don't have to wait to start water removal if you have a flooded basement in Boston.
Does Mold Remediation in Boston Include Mold Testing?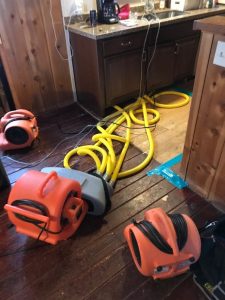 Many property owners what to know exactly what type of mold is growing in their property. The mold remediation techs performing your mold inspection can take a sample of your mold to send to a 3rd party laboratory for testing. This testing can identify the strain of mold growing in your home or business.
Boston mold decontamination techs can remove any form of mold in your property. You can count on us to:
Isolate Mold Infested Area with Sheeting and Negative Air Pressure Machines

Get Rid of Mold Spores with Air Filters

Bring the Protective Gear Needed to Remove Dangerous Molds

Decontamination and Clean Your Property
Crews can clean and restore a flooded basement, bathroom, kitchen, or crawlspace. Years of experience and training allow 911 Restoration of Boston to take care of both mold remediation and flood damage restoration in Boston. Techs also have experience working with different insurance companies in the Boston area, which can allow them to offer you advice during the property restoration process.
You can recover after experiencing any form of water damage, including damage caused by snow or a pipe burst, by contacting the Boston water damage restoration and mold removal pros at 911 Restoration of Boston. Get the Fresh Start you deserve by contacting us as soon as possible after you discover signs of water damage services in Boston, Quincy, and surrounding areas.