Water Damage and Flooded Basement Boston
Eliminating the vast quantity of challenges that arise from any sort of water-related disaster requires not only skill, but professionalism at the highest levels, and this is why 911 Restoration Boston owner Eli Elfasi, and his water damage Boston team are all licensed, insured, and bonded, to take on anything that comes their way.
When eliminating water damage from a home or business Eli and his team know that the best results come from being at the scene of the even quickly, and this is why they endeavor to arrive within 45 minutes of a call for help.
"My crew and make sure to get on top of a situation as soon as humanly possible," Eli says. "This gives us the ability to start taking care of a home or business before additional loss sets in from a water damage incident such as mold or structural integrity erosion."
When our water damage Boston technicians arrive on the scene, you can be sure that our agents will give you a free inspection  of your home or business where we check every corner of your home. All of our years in the industry have shown us just how important it is to clear the area of every trace of moisture. When water is left to stagnate in a property it can have devastating effects, including structural damage, wood rot and mold infestations.
Our specialists also has access to the most high-tech technology in the home restoration business, which helps our water damage Boston pros get every trace of mold out of your home or business. We are confident that we are best in the industry, because our Boston unit offers comprehensive water cleanup services, including:
Water extraction in flooded basement

Flooded subfloor cleanup

Repair of ruptured washer hose

Sanitization after toilet overflow

Fire sprinkler repair

Water heater leak repair

Mold infestation clean up

Comprehensive mold and water damage repair

Moldy crawlspace cleanup

Restoration of pipe bursts 
If your building or household is already amid a restoration related incident and you want help from the best to bring everything back to normal in no time, then contact Eli and the water damage Boston crew with 911 Restoration Boston today!
Water Damage Restoration and Flooded Basement
When it comes to the invasion of a home by water from a pipe burst, water heater loss, or even a flood, there is no one more prepared and steadfast than Eli and his water damage Boston team for the job.
"When we get a water damage call, we rush right over to start working on it," Eli says. "Even if we get that call in the middle of the night or on a holiday weekend, we will still be able to start taking care of it promptly."
Eli and the water damage Boston team are available 24/7/365 to eliminate water and the damage that it creates any time it springs up. We understand the importance of swift action when it comes to cleaning up moisture, which is why our crews provide around the clock service.
"We have seen and solved all of the various different kinds of water damage that exist in this world, and that gives us the skills, talent, and know-how to take on anything in the home or business environment we see," Eli explains.
Our qualified water damage Boston agents uses comprehensive techniques that have proven to business and homeowners time and time again that we can handle every level of water damage. We use complex services that dry the water logged area efficiently by implementing dehumidification processes involving air movers, purifiers, and high strength dehumidifiers.
Our water damage Boston pros goes that extra mile for all of their customers to ensure the best outcome for their situation. This includes our crews beginning to salvage the contents of the home to the best of our ability. We have advanced technology that allows us to determine the amount of moisture that has invaded the space, making it easier for us to figure out how long items need to dry, or if they can be dried at all.
Don't let your store or lovely home get flooded with the issues incumbent with a water damage situation. Contact Eli and the water damage restoration Boston team with 911 Restoration Boston and get all the help you and your property need today!
Sewage Backup Cleanup
Determining the source issue of a sewage backup scenario is critical to solving the aftermath efficiently, and this is why Eli and his IICRC certified sewage backup cleanup Boston crew have all the proper certifications and training to handle any challenge they come across.
"Most times a sewage backup cleanup job entails a faulty backflow valve, but other times it can be as simple as a toilet overflow situation," Eli explains. "Though no matter what the source, we can take it on with total professionalism and the highest quality services in the business."
Sewage can come in many different varieties and categories, though no matter how it finds its way into your home or business it must be eliminated professionally to ensure the safety and structural integrity of your property.
When your toilet malfunctions and caused black water to spill into your household, our sewage backup cleanup Boston techs are prepared to handle the situation with our skills and equipment. Your safety is especially important to us, which is why you should stay away from the affected area as soon as the sewage backup occurs.
Once we survey the scene, we will immediately get to work sanitizing your property. The invading black water can be filled with toxins, and our sewage backup cleanup Boston pros have the gear needed to conduct a safe cleanup. After the area has been completely cleaned up, we will get to work repairing the cause of the backup, doing all we can to prevent black water from intruding your property ever again.
"People should never try to clean up a sewage backup event on their own," Eli explains. "Beyond the fact that more often than not it is done improperly and results in a mold contamination too, there is also the health risks involved in such a pursuit that should be avoided at all costs."
Eli and his sewage backup cleanup team with 911 Restoration Boston know all about the risks from potentially deadly diseases and parasites that can be found in all sewage and this is why they don complete full-body hazmat suits to ensure their own safety. It is our duty to keep you safe when sewage invades your home. We also use cleaning agents that completely decontaminate the area and leave it smelling fresh again.
No matter what kind of sewage shows up, or when it does so, Eli and his sewage backup cleanup Boston crew can take care of it for you immediately and at an incredible value too, so contact them at 911 Restoration Boston and get all the professional help your home needs today!
Disaster Restoration
In light of the myriad disasters that can affect the Boston area, from hurricanes to severe snowstorms, and all the flooding in between, there is no one more capable and prepared for the challenges than Eli and his disaster restoration Boston team.
"My disaster restoration crew and I know that each form of disaster comes with its own variables and challenges that all require individual understanding and solutions," Eli says.
The disaster restoration Boston group is qualified to the most degree to handle any disaster they are called to remediate, because we want our customers to feel completely at ease when we arrive on the scene.
Our experts are fully equipped with the most state-of-art machinery to handle any disaster damage that struck the property. The disaster restoration Boston repair workers are expertly trained to in cleanup literally any disaster emergency that may invade your property.
"This is why we are completely mobilized with all of the different tools and technology that we need for any kind of disaster, and we have the field knowledge to implement this apparatus efficiently to give our clients the best." Taking on the aftermath of a hurricane, for example, requires the latest water damage extraction technology so that your home can be drained of the flooding before being dried out and restored properly.
A kitchen fire will require acidic smoke abatement tools and techniques, and a mold growth challenge needs vapor barriers, critical containment measures, and air filtering. In both these situations we will arrive as quickly as possible to begin removing these corrosive substances.
We understand that some disasters aren't covered by insurance, so we always provide low prices on all of our services. Eli and his team will work with homeowners to ensure that they receive a high quality restoration, at an unbeatable value for the work too. Don't let your home succumb to the effects of a water damage scenario from any form of disaster. Contact Eli and the disaster restoration Boston experts with 911 Restoration Boston and let them solve it all for you today!
Mold Removal
Eli and his mold removal Boston specialists know that if you have recently had a water damage incident that has yet to be tended to, then you run the immediate risk of also acquiring a mold contamination as well.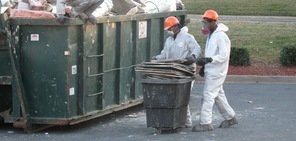 "Mold follows closely behind a water damage incident, and this is one of the many reasons why we try and get started on these projects immediately," Eli explains. "When people tarry and allow standing water to linger for whatever reason, they end up causing double the damage in a sense, and mold can easily be prevented if the right measures are taken at the right times."
When Eli and his mold removal team take on a project like this, they go the distance to make sure the situation is professionally done with vapor barriers in place, air scrubbers and filters strategically positioned, and all the proper containment measures adhered to at the nth degree.
Water damage can happen in all areas of the home, and our mold removal Boston techs know that it usually affects the parts of the property that are most unused, such as the crawlspace. We know that it is easy to overlook this part of the home, which is the area underneath the first level that gives you access to plumbing and electrical wiring. If there is a leaky pipe in this area then that trickling moisture can create the damp, warm environment that allows mold to flourish.
Most business and homeowners don't usually have reason to go into their crawlspace on a regular basis, so our mold removal Boston professionals know that if it becomes flooded with water, then it can easily go overlooked and create a breeding ground for mold. It doesn't take long for mold spores to develop into a full blown infestation, in fact, within 24 hours dormant mold spores can begin growing. Mold thrives off of the organic materials typically found in homes, such as wood, cardboard and paper.
Our mold removal Boston professionals know exactly how to handle these types of issues, which includes trusting us to thoroughly cleaning up any water damage efficiently the first time around in order to prevent a full blown infestation. This efficiency at cleaning up water damage is important to our mold removal Boston team, because if water sits in that area for a significant amount of time then it can cause damage to the underside of the property, including the mold growth.
Our mold removal Boston specialists are also aware that inhaling mold can cause those inside the household or building to begin experiencing allergy symptoms, such as sneezing, itchy, watery eyes and asthma. In some severe cases where black mold is present inhaling these spores can cause severe health issues, including bloody noses, bleeding lungs and even respiratory failure.
Being aware of these surroundings is incredibly important when dealing with mold, because if you notice that you experience these symptoms only when you are in your home or business. So, if your property is already dealing with a musty smell in the air, then you likely have a mold contamination issue that you simply can't see. If this is the case, then you need to contact Eli and the mold removal Boston professionals with 911 Restoration Boston and let the experts solve this for you today!
Fire and Smoke Damage Restoration
When it comes to alleviating the effects of a fire and smoke damage situation, people rely on Eli and his fire and smoke damage restoration Boston crew to take care of them and their homes with the best of care.
"We know how taxing a fire and smoke damage restoration can be," Eli says, "Especially when people have to relocate until the work is done, so we try and minimize all the heartache and stress that we can by always putting the customer and their needs as our number one priority."
An element of a fire and smoke damage project that most people don't account for, is the reality that these events are almost always accompanied by a water damage incident as well.
This happens because the fire department uses as much water as is needed to make sure that your home fire is completely extinguished. This leaves gallons of water stagnating in your home which creates flooding in the property.
This water is also filled with fire extinguishing chemicals that can coat your furniture, carpet, rugs and other textiles. Sometimes these items are not able to be salvaged after the fire has been put out, and it is necessary to dispose of the damaged goods. Our fire damage restoration Boston agents will help remove any of your ruined possessions and dispose of them properly.
In order to cover all your bases, our fire damage restoration Boston professionals offer comprehensive services that deal with all aspects of the fire damage, including this invasive water and potential mold that may grow from the unmitigated water damage that is created by the extinguishers.
Don't let your home fall victim to the effects of a water damage invasion from a fire and smoke damage event. Contact our fire and smoke damage restoration Boston team with 911 Restoration Boston and let the specialists handle all of your acidic smoke removal and restoration requirements today!