Water Damage Newtonville
If you notice that you have a leaky roof, you can immediately call the water damage Newtonville staff at 911 Restoration Boston and they will be at your home within 45 minutes or less to begin water extracting and repair services.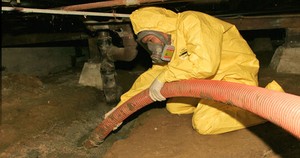 We want to be available to help you at all hours of night, so we keep our phone lines available 24/7/365, making it possible for water damage Newtonville technicians to assist you around the clock.
After so many years in the industry, we know better than anyone how sitting water can harm a household, which is why it is so important for homeowners to get us to their homes as soon as possible after the damage has occurred.
When our water damage Newtonville experts arrive, we will get to work immediately using state of the art equipment that will pump out water and completely dry the area.
Call our water damage Newtonville team with 911 Restoration Boston the moment you find unwanted water in your property and we will get the process started with a free home inspection.
Keep Your Home's Exterior Maintained To Prevent Leak Damage
More than just keeping it looking good, it is important to maintain the condition of your home's exterior.
The paint, stucco and mortar are the most important aspects of the exterior that you should look out for. Just consistently doing little repairs can prevent water and moisture from damaging your household, such as:
Keeping the paint in good condition. Your paint acts as barrier against the elements. When you keep it in good condition then it will help your your home's exterior paint job last way longer. When you touch up chipped or peeling areas, water can't penetrate inside as easily. Keep a close eye on the trim, porch columns, and stair railings.

Plug up holes in the stucco. Use a pre-mixed, latex stucco patching compound to patch up any holes you might find in the stucco the moment you find them. This is a great way to prevent larger cracks and keep water out of the household.

Repair missing patches of mortar. Mortar can chip and chunk off after a while due to its exposure to wind, rain and snow. Using a textured, masonry repair compound you can keep the outside mortar in great condition for a small price.

Clean your home's exterior. There are all kinds of benefit you can receive from annually cleaning the dirt and grime off the exterior. All you need to do is use buckets of warm, soapy water mixed with a 1/2 cup of trisodium phosphate dissolved into one gallon of water and a soft-bristled brush.
Even if you do everything you can to keep your home guarded against invading water, it can still becomes damaged. When you need help with leak damage, call our water damage Newtonville techs and they will begin same day services to get your home dry in no time.
We Want To Be The Company That Remediates Your Water Damage
Our water damage Newtonville technicians are licensed, insured and bonded to help you in any way we can. We hold ourselves to a higher standard than other home restoration companies, which means that we value professionalism and always put the customer's needs first.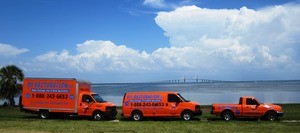 This shows in how responsive we are to all of the calls we get, making sure to act fast for every job we are called to, no matter how big or small.
The water damage Newtonville experts know how trying these times can be and that is why we will even go the distance of filing the insurance paperwork for our clients so they don't have to.
Our water damage Newtonville plumbing unit knows that your home is very important to you, and we will act in a way that shows you how much we care.
We will never make you wait any longer than you have to for water removal services, especially when you are in the midst of a water emergency.
Call our water damage Newtonville extraction specialists with 911 Restoration Boston and we will get you on the path to a fresh start for your home or office today!