Flooded Basement & Water Damage Restoration in Boston
Water damage restoration jobs spike during Boston's winter when snow storms blow through and pipes burst. 911 Restoration Boston owner Eli encourages you to prepare for the winter cold and call our water damage experts in Boston when you need any assistance.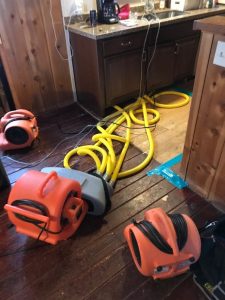 When you need water damage restoration in Boston, hire our water damage restoration team in Boston, you can be confident in our services knowing that our staff is licensed, bonded, and insured to implement any level of remediation service, as well as working with IICRC certified technician.
It doesn't matter how extreme or what time the water disaster occurs, water damage restoration services in Boston are available 24/7/365 to take your call and assist you with whatever you may need. We will arrive at your home within 45 minutes of receiving your emergency call, with our water damage restoration specialists in Boston specialists fully prepared to get to work with the most state-of-the-art equipment in the industry.
Call water damage company Braintree MA at (617) 631-8450 and learn how we can help.
You can trust that our water damage experts in Boston will arrive quickly to implement the latest water extraction and drying equipment to remediate the following causes of water damage:
Flooded basement 

Burst pipes, frozen pipes burst

Sewage back up cleanup
Wet ceiling dry out and repair

Leak dry out and repair
Our pros understand that when water sits on materials in your home for an extended amount of time, it can cause rot, rust and mold growth. Our water damage restoration crew in Boston knows how important it is to clean up the water quickly in order to prevent structural damage to your property.
When storms rain through your property, there are many more problems than the occasional leak. As the moisture seeps through the wood, your property loses integrity, making a roof collapse not only possible, but probable. Unmitigated water damage has a tendency to create fungus growth, which is why we are trained to repair both water issues and mold problems.
Our water damage restoration experts in Boston have a reputation for acting fast in these situations, as well as paying incredible attention to detail, two skills our professionals feel are critical to every fungal infestation. 
When water is left to sit in the surfaces of your home for as little as 24 hours, mold spores can begin to develop and flourish throughout the household, but you can trust our water damage restoration staff in Boston to get your home back looking new. We know that is important to not let mold grow freely throughout the property, especially since there are different varieties of mold that can impose various threats to both the home and those living inside of it.
Living in a northern, coastal city has its benefits and its issues, but, as Bostonians, we know it is all worth it. If any water related problems arise, our water damage restoration techs in Boston will be there within the hour to handle the water damage emergency, so call the water damage service in Stoughton today.
Count On Us To Solve Your Flooding And Water Damage Woes

911 Restoration Boston is familiar with all types of water damage, from disasters caused by heavy storms washing ashore and forcing themselves through your ceiling to old plumbing systems that can cause invasive water into your household.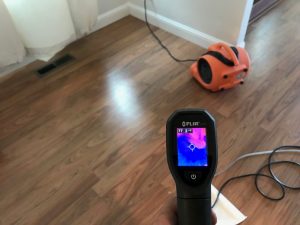 If you have experienced a water-based issue, and moisture has been left to sit for at least 24 hours, then our service for flood damage restoration in Boston knows that you may have mold growing in your family home. All the mold spores need is water and some time to begin an infestation.
It is so important to clear the home of all fungus particles because our operation knows that when you inhale spores, those living in the home may begin to experience allergy-like symptoms.
Call us at (617) 631-8450 and see how we can help you.
Our water damage restoration workers in Boston keep the health of our customers at the forefront of everything they do, which is why when you hire our members to clean up your home, you can be sure that we will eradicate every trace of mold. Eli has seen it all and can assist you with all disasters. We also encourage you to attempt to prevent such disasters from reoccurring by:
Having your sewer lines inspected once every two years

Testing your sump pumps

Flush appropriately

Shovel your roof

Insulate pipes in the winter

Leave your heater on and cabinets open
Our entire water damage restoration operation in Boston is qualified to repair any water-related issue that may be affecting your home, making our professionals some of the most trained technicians in the industry. In order to make sure our customers understand exactly what is going on with their home, our team checks every corner of your home to make sure all the damage is discovered.
Once everyone understands what needs to be done to restore your home, our water damage restoration technicians in Boston work both quickly and efficiently to rescue your home and all the possessions inside from the devastating waters.
Snow has a number of implications. It can huddle on your roof and melt through like rain. When it is cold enough to snow, it is cold enough to cause frozen pipes to break resulting in a flooding situation. As soon as you notice any signs of water damage or mold growth in your living quarters, call our water damage restoration techs in Boston and our experts will go the extra mile for you.
We Provide You With Water & Flood Damage Restoration All Year Round
If you know how to properly service your building, these incidents should cause no issues and you can get back to snow angels and snowball fights in no time.
Whether a weather phenomenon tears your property asunder or old architecture begins to falter in your building, you are in good hands with Eli Elfasi and his water damage crews because they will take care of everything from insurance paperwork to mold remediation.
Mold spores can form and take over your building in less than 48 hours by traveling through the ventilation. Sustained wet spots invite parasites and bugs into your building, spreading disease and property damage. Standing water only gets worse as time passes.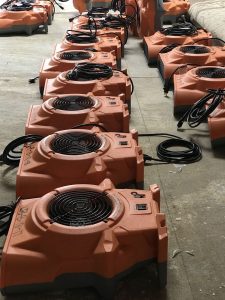 Plumbing problems need the attention of a professional because they contain all the dangerous elements of rain leaks with extra bacteria. Do not wait when you see water leaking from outgoing pipes, as this is a recipe for disease. Our water damage restoration staff in Boston knows that water damage and mold infestations can contain toxic elements, which is why it is important to stay away from the affected area until we arrive at your home.
Our water damage restoration agents in Boston will get the area sanitized and disinfected, so you never have to worry about further contamination. Our specialists have the gear needed to implement a safe cleanup, including hazmat gear and professional-grade sump pumps.
Our water damage restoration staff in Boston will do whatever it takes to make your household a dry, healthy living space for you and your family because we know that during such a vulnerable time it is important to treat every customer with understanding and care.
Get Support Today from our Water Damage Experts
We understand the sensitive nature of these types of situations, and our pros truly care about your well being, which is why our water damage crew in Boston wants to show you that dedication in any way we can. In order to help you in every aspect on the process, our unit will happily take over the insurance claim procedure and we will do all the work that goes into filing your claim.
Call us at (617) 631-8450 to provide you water damage repair and water damage services in Boston and please allow us to offer you a free visual inspection.
In order to best serve you in your time of need, we want to take over the entire process for you, including the insurance procedures. Our water damage restoration experts in Boston have been working with insurance companies for many years, so we know exactly what they need to get you the coverage you deserve.
Our water damage workers in Bostons have built strong relationships with all insurance companies over the years, and we know exactly what to go to keep your out-of-pocket expenses low. In the event that your insurance does not cover the water damage, you can still be sure that our techs offers affordable prices on all of their services.
Do not wait to contact our experts until after you experience a water-related emergency. The water damage restoration crews at 911 Restoration Boston is there to comfort you through the process, so call us today!
Serving the communities of Abington, Acushnet, Acton, Allston, Andover, Arlington, Arlington Heights, Ashland, Assonet, Attleboro, Auburndale, Avon, Bedford, Belmont, Beverly, Billerica, Boston, Braintree, Brighton, Brockton, Brookline, Burlington, Cambridge, Canton, Chelsea, Concord, Dedham, Dorchester, Dorchester Center, Dover, Dracut, East Boston, Everett, Fall River, Framingham, Franklin, Haverhill, Hingham, Holbrook, Hyde Park, Jamaica Plains, Lakeville, Lexington, Lawrence, Lowell, Lynn, Malden, Marlborough, Maynard, Medford, Melrose, Methuen, Milton, Natick, Needham, New Bedford, Newton, Newtonville, North Waltham, Norwood, Peabody, Plymouth, Quincy, Revere, Roslindale, Salem, Sherborn, Somerville, Sudbury, Suffolk County, Taunton, Waltham, Watertown, Weymouth, Winchester, Winthrop, Woburn and surrounding areas.