Water Damage and Mold Removal in Lawrence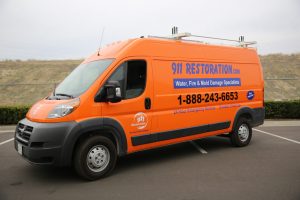 Are you dealing with a blizzard, flood, sewage backup, or pipe burst in Lawrence? Get a Fresh Start after any of these water damage emergencies by contacting 911 Restoration of Boston right now. Our IICRC certified water damage restoration and mold removal techs are on-call 24/7/365 and they can reach your property within 45 minutes of your call to:
Perform a Water Damage and Mold Inspection

Handle Emergency Storm Repairs and Water Extraction

Take Care of Roof Repairs, Boarding Up, and Packing Out Services

Provide You with a Free Insurance Consultation

Dehumidify and Dry Out Your Property

Take Care of Mold Remediation and Odor Removal
Lawrence flood cleanup and mold remediation crews can handle both residential and commercial water damage emergencies. Techs are standing by to spring into action if you need help recovering from a flooded basement, frozen pipe, sewage spill, or pipe burst. No matter what caused your water damage, 911 Restoration of Boston is here to bring your property back to perfect condition.
Call us at (617) 631-8450 to provide you water damage repair and water damage services in Lawrence and please allow us to offer you a free visual inspection.
Crews can even address mold growth after a water damage emergency like a hurricane. Let us check for signs of fungal growth with a mold inspection in Lawrence. If techs spot mold, they can begin mold remediation in Lawrence alongside water damage repairs.
Get back your peace of mind if you have a flooded basement, ceiling leak, or frozen pipe in your property. Put your trust in us and flood cleanup techs will restore your home or business to better-than-new condition, starting right now.
Do You Need Same-Day Water Damage Repairs in Lawrence?
Heavy rains, melting snow, or a pipe burst can flood tremendous amounts of water into your property in a matter of moments. This water can begin to damage your home or business within a few hours. This means that it is very important that you get same-day water damage restoration services in Lawrence.
Flood cleanup techs at 911 Restoration of Boston can reach your property within 45 minutes of the time you call us. Water cleanup crews will come prepared to get to work right away. Techs can assess your needs with a water damage and mold inspection in Lawrence. Based on their findings, mold decontamination techs can:
Use Professional-Grade Pumps for Water Extraction

Dry Your Property with Dehumidifiers and Fans

Check for Hidden Spots of Moisture with Infrared Scanners

Repair Damage Caused by Flooding or a Pipe Burst

Scrub Down Areas Infested with Mold

Take Care of Comprehensive Mold Decontamination

Handle Odor Removal and Renovation for Your Property
You can count on our mold decontamination crews to erase any signs that you experienced a mold infestation after a water damage event. You can even reduce the odds that you will need mold removal in Lawrence by beginning water damage repairs for a flooded basement quickly. Getting rid of moisture right away can destroy mold's habitat before this fungus can begin to grow and spread. Call us at (617) 631-8450 and see how we can help you.
How Long Will Lawrence Mold Remediation and Flood Cleanup Take?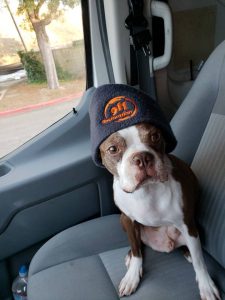 You may be wondering how long it will take to return your property to perfect condition if you're dealing with a flooded basement, pipe burst, or mold infestation. Generally, mold remediation and water damage restoration in Lawrence may take around 1-5 days. However, this amount of time could be extended based upon the amount of damage to your home or business.
Water damage restoration and mold removal techs can estimate the amount of time repairs will take for your property after they complete a water damage and mold inspection. Your water damage and mold inspection can help techs determine:
The Best Way to Handle Water Extraction

How Many Dehumidifiers They'll Need for Your Property

Which Areas of Your Property Need Isolated for Repairs

The Extent of Your Mold Infestation

If They Need to Repair Leaking Pipes
Crews can assess your needs if you have frozen pipes, a ceiling leak, carpet water damage, or a flooded basement in Lawrence. You can let us develop a personalized water damage restoration plan to handle business or home flooding here in Lawrence.
We provide water damage restoration service in Lawrence, call us at (617) 631-8450 and learn how we can help.
Techs are prepared to erase all evidence of water damage in your property. They're also ready to deal with mold infestations, as fungus can grow quickly after you experience a blizzard, hurricane, or plumbing emergency. Let us focus on mold decontamination in Lawrence to protect your property and your health.
You don't have to wait to start water remediation and mold removal if you contact 911 Restoration of Boston. Techs are on-call around the clock, ready to offer you the dedicated support you need to move forward with peace of mind.