Sewage Backup Cleanup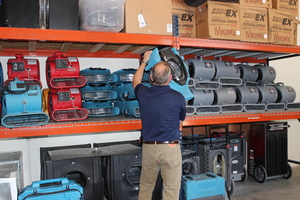 Your home or business is more than just the structure itself. You've put time, money, and thought into making your property a warm and positive space. So when your place is struck by something as unpleasant and hazardous as sewage, it feels like more than a costly inconvenience. It's an invasion.
Whether you're dealing with toilet water damage or sewage backup in your basement, the staff at 911 Restoration of Boston understand exactly what you're going through. They've seen it all, and they know sewage water damage requires immediate action.
Call 911 Restoration any time, any day. Your call will be answered even in the dead of night, and technicians are guaranteed to be at your door within 45 minutes to provide our services for sewer backup, sewage backup, sewage cleanup, and sewer backup cleanup in Boston. They give a free visual inspection for property owners, immediately assessing the damage and explaining which services are needed in your specific situation. Staff is even on hand to walk you through complicated insurance coverage, helping you understand what you are entitled to and taking care of all the necessary paperwork.
Call us at (617) 631-8450 and please allow us to offer you a free visual inspection.
You can count on our sewage water cleanup experts to be as knowledgeable as they are compassionate. Every technician is IICRC certified and highly trained to handle every phase of the sewage cleanup process. From sanitation to follow-up repairs, you can trust that every aspect of your sewage water damage has been seen to and addressed.
At 911 Restoration of Boston, our goal is bigger than just sewage restoration. Our staff works hard to ensure that your property is left in better condition than it was even before disaster struck. Call water damage restoration canton today and let our experts turn today's catastrophe into tomorrow's new beginning.
Hazardous Sewage Removal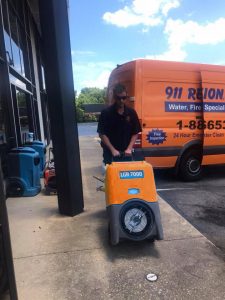 A sewage backup can wreak havoc on your property. The water damage alone can destroy the very structures of your home, not to mention put your property at risk for mold infestation.
Even worse, however, is the potential danger to your health. Sewage can contain a wide variety of microbes that bring disease into your home, including salmonella and E. coli. If you have a sewage backup of any kind, it's important that you let a professional clean it up and take care of sanitation. Stay away from the area where the backup has occurred, block any pets from entering the space, and call an emergency sewage cleanup company right away.
The technicians at 911 Restoration of Boston are IICRC certified to handle hazardous sewage safely and responsibly. They work fast to salvage any belongings in the area, remove wastewater, dry and dehumidify the space to prevent future mold growth, and completely sanitize all affected surfaces. Call us at (617) 631-8450 and see how we can help you.
911 Restoration sees you as more than a customer with sewage cleanup needs. Our staff considers you a neighbor in danger of suffering damage to both your property and your health. They work quickly to eliminate that danger completely, and they don't leave until they've restored your home or business to its happiest, healthiest state.
We believe you should have compassionate, expert care. Call now and let our sewage cleanup specialists give you the support you deserve.
Boston's Trusted Sewage Restoration Company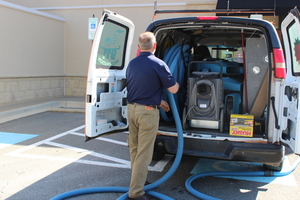 Sewage water damage can happen to anyone, any time, anywhere. That said, properties in areas like Boston, Lowell, and Quincy are at higher risk than many other parts of the country. Why?
Wet weather is a common cause of sewage backups. When heavy rain floods the sewer system, black water has nowhere to go but up through the pipes and into your property. The staff at 911 Restoration of Boston has seen this exact scenario countless times. That's why they're ready to provide expert sewage water cleanup at a moment's notice.
You can be sure the dedicated restoration experts will treat your toilet water damage or sewage backup like the emergency it is. They'll be on the scene in an instant, and they'll cover every need the situation presents, from sewage removal to structure repairs.
They even follow up sewage water cleanup with mold inspection. Mold spores need only 24-48 hours to turn a damp spot into a flourishing colony. Spotting an infestation as soon as it happens is crucial to preventing any future damages to property and further risks to your health.
The staff at 911 Restoration of Boston take every step to ensure the sewage water damage is contained to immediate damages. After they leave, there will be no lingering damp spots, no remaining bacteria, no silently thriving mold colonies. Call mold removal boston ma at (617) 631-8450 and learn how we can help.
There will only be a newly restored space and the feeling that your beautiful property is truly yours again.
Call 911 Restoration of Boston. Technicians are standing by, waiting for the opportunity to turn your property disaster into a Fresh Start.
Serving the communities of Abington, Acushnet, Acton, Allston, Andover, Arlington, Arlington Heights, Ashland, Assonet, Attleboro, Auburndale, Avon, Bedford, Belmont, Beverly, Billerica, Boston, Braintree, Brighton, Brockton, Brookline, Burlington, Cambridge, Canton, Chelsea, Concord, Dedham, Dorchester, Dorchester Center, Dover, Dracut, East Boston, Everett, Fall River, Framingham, Franklin, Haverhill, Hingham, Holbrook, Hyde Park, Jamaica Plains, Lakeville, Lexington, Lawrence, Lowell, Lynn, Malden, Marlborough, Maynard, Medford, Melrose, Methuen, Milton, Natick, Needham, New Bedford, Newton, Newtonville, North Waltham, Norwood, Peabody, Plymouth, Quincy, Revere, Roslindale, Salem, Sherborn, Somerville, Sudbury, Suffolk County, Taunton, Waltham, Watertown, Weymouth, Winchester, Winthrop, Woburn and surrounding areas.