Water Damage and Mold Removal Franklin
If you live in Massachusetts and you need help mitigating floodwaters that are invading your home, you can call the water damage Franklin team at 911 Restoration of Boston and we will be at your service within 45 minutes of receiving your call.
We hire mold removal Franklin technicians that are IICRC certified to provide you with the following types of fungus, mold and mildew services:
Mold testing

Sanitization

Cleanup services

Spore removal

Vacuuming

Water damage restoration

Drywall replacement

Moisture extraction

Vapor Barriers

Thorough drying techniques

Air filters and purifiers
Our water damage Franklin office is available 24/7/365, because we know there is no time to waste when you are dealing with a major flood or leak.
Our mold removal Franklin staff will implement same day services using the most high tech gear in the industry to get your home dry and clean again in the shortest amount of time possible. Call our water damage Franklin techs, and we will provide you with a free home inspection at no financial risk to you today!
We Can Help You Recover From Mold In Your Flooded Home
Even though it might seem like the end of the world, our mold removal Franklin specialists can reassure you that once we arrive at the damage site, we will have everything under control.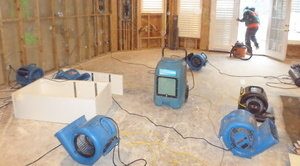 From that point on you can let go of responsibility and trust that our water damage Franklin pros will do everything needed to put your home back together again.
Our mold removal Franklin experts will even file your insurance claim for you. Our water damage Franklin agents know exactly what information your provider needs to get you the proper coverage.
When you find your self knee deep in water, call our mold removal Franklin crew today, and our water damage Franklin unit will give you the fresh start you need.
Our Mold Removal
Franklin Pros
Are Here To Pull You Out Of The Flood
Our mold removal Franklin workers take customer service very seriously, and we want all homeowners to know that we will help them with the restoration process in any way we can.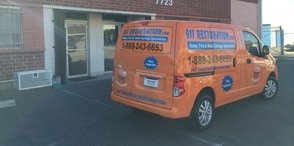 Not only will our water damage Franklin crew renovate your home, but our mold removal Franklin operation will file your insurance claim for you, making sure that it gets done correctly and you get the coverage you need.
Offering you affordable water damage restoration services is important to our mold removal Franklin members, and we will do whatever it takes to keep your out of pocket expenses low.
Call the water damage Franklin professionals at 911 Restoration of Boston today and we will get you the fresh start that you deserve.