Best Trauma Scene Cleanup Near Boston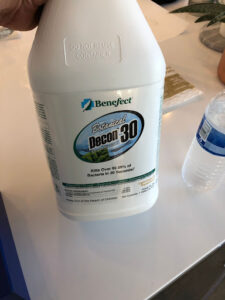 The best trauma scene cleanup near Boston when you need it most is finally here.
Boston has some breathtaking places to visit within the city residents enjoy. But it's not always a pleasant sight for property owners every second of the day, especially when an emergency strikes.
Sometimes the unexpected happens that involves bodily fluids, blood, organs, and limbs.
Leaving you in desperate need of biowaste disposal near Boston from a traumatic event.
It's the scary reality of life we must all face.
It can be hard for property owners to deal with trauma scene cleanup near Boston in times of distress, emotion, and heartbreak. That's why it's important to have a dedicated team of trauma scene cleanup professionals near you to manage a sensitive event.
911 Restoration of Boston provides the compassionate, caring, and urgent service you need to get through life's next hurdle.
Biohazard cleanup

Hazardous materials disposal

Bodily fluid cleanup

Crime and trauma scene cleaning

Biohazard decontamination
No Boston, Quincy, or Somerville property owner should ever have to experience or witness a traumatizing death on site. Yet alone perform crime scene cleanup by themselves.
Save yourself the headache of having to deal with another uncalled for mess. Whether you're in need of water damage company braintree ma, fire damage restoration near Quincy, or mold removal boston ma – you can count on us for your disaster needs.
Work with 911 Restoration of Boston today to help you with your chemical waste cleanup needs.
Call (617) 631-8450 today for quick service.
Complete Hazardous Waste Disposal Near Boston With a Peace of Mind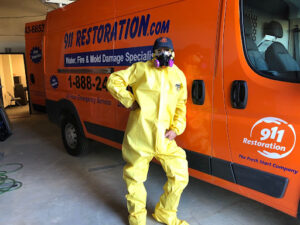 Dealing with traumatic scenes is different from most other disasters on your property. It involves the risk of viruses, disease, and bacteria to spread when not properly treated.
Hence biohazard cleaning needs to follow specific laws and regulations when disinfecting and disposing biowaste. Improper disposal and handling can lead to bigger consequences to the risk of others' lives, the environment, and your health.
When you have a team committed to your needs 24/7 on standby, they'll take care of you with the highest quality services for trauma scene cleanup. Registered with the Institute of Inspection Cleaning and Restoration Certification organization, our trauma scene cleanup professionals follow the industry's strictest standards.
No Boston property owner ever wants to clean up a blood spill or deal with cleaning services after death.
Our IICRC-certified experts are versed to handle these types of tough situations. They use the most advanced equipment, drying and dehumidifying machines, outfits, and heavy duty chemicals (safe and eco friendly).
Whether you own residential property or commercial property, it's important to maintain the top shape of your property from any need of biohazard cleanup.
By the end of the cleanup process, you'll be assured a breath of fresh air for you to move forward with peace of mind.
Get the help you need today from a certified team to deliver you the best biohazard remediation near Boston.
Above and Beyond Crime Scene Cleanup Near Somerville With a Fresh Start
With years of experience under our belts, a nationwide network, and caring hearts our customers deserve, 911 Restoration of Boston is dedicated to ensuring your success as a property owner.
How do we do it?
We promise a Fresh Start for every customer when it comes to hazardous waste disposal.
We pride ourselves on compassion, empathy, and positivity to get you through your situation

We deliver reliable service with 24/7 availability from a standby team at any hour

Expert advice and solutions from an IICRC-certified team you can count on

Speedy service with a 45-minute or less response time after any call

We work with all insurance companies to take out the stress from your schedule
If you find yourself dealing with chemical waste cleanup, trauma scene cleanup, death cleanup, or homicide cleanup – we guarantee you the stress-free and quality care experience.
If you're wondering what the next steps are for your crime and trauma scene cleaning needs, contact 911 Restoration of Boston with our friendly customer service team.
You can reach our friendly customer service team at (617) 631-8450.
We'll be there within the next 45-minutes and perform a no-obligation property inspection.
A worry-free and Fresh Start is on your way!