Fire Damage Restoration in Boston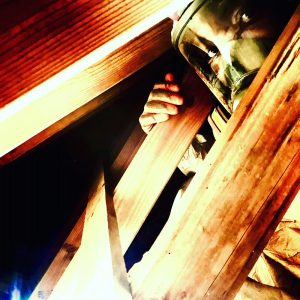 Experiencing a fire can be one of the most devastating events in your home or business. The devastation extends from structural damage to emotional damage. Many property owners feel overwhelmed, stressed and anxious following a fire because of how frightening they are. At 911 Restoration of Boston, our highly trained technicians are ready to restore your property and peace of mind.
Call us at (617) 631-8450 and please allow us to offer you a free visual inspection.
The aftermath of a fire extends far beyond smoke and soot damage. Firefighting efforts can leave behind water damage, sprinkler systems can cause flooding and burst pipes can occur due to the heat. It's important to seek fire damage restoration as soon as firefighters leave the property. This will allow the water cleanup experts to salvage as much as possible, and keep damage to a minimum. At 911 Restoration of Boston, the fire cleanup pros are available 24/7, 365 days per year. This includes major holidays and weekends. We will arrive at your property within 45 minutes and begin remediation procedures to prevent further damage. The IICRC technicians have the knowledge and training to offer restoration services including:
      

A free fire damage assessment for property owners only

      

Cleaning of fire damage with sodablasting

      

Boarding of windows, walls or roof

      

Extraction of water from firefighting efforts

      

Professional flood cleanup

      

Fire and water restoration

      

Sanitization of restorable items and structures

      

Smoke removal

      

Complete home repairs

      

Restoration of charred floors

      

Permanent odor removal

      

Total property restoration

      

Elimination of burnt possessions

      

Water damage cleanup

      

Packing and storing of undamaged items

      

And more
911 Restoration of Boston's techs understand the devastating effects a fire can leave behind. Knowing that there is a highly trained, reliable restoration company in Boston can help to ease some of the worries property owners may be experiencing. The IICRC technicians will take whatever steps necessary to give you the Fresh Start needed after such a traumatic event.
If a fire occurs at your property in Boston, Lowell, Quincy, Brockton, or surrounding cities, contact 911 Restoration.
24-Hour Home Flood Cleaning Service
In the event of a fire, you should first get to safety and call for help. Once firefighters have arrived on the scene, it's time to call 911 Restoration of Boston. Unfortunately, fire damage may be the least of your worries once firefighting efforts have ended. Firehoses are known to cause water damage by flooding the property's structure. This can create damage to the walls, appliances, floors, and other areas throughout the property.  
The fire cleanup pros at 911 Restoration have the knowledge, training, and experience required to combat the damage of any size. Once on-site, the techs begin by assessing the fire and water damage. This helps to determine what, if any, structural damage has happened and to check for further damage like mold infestations. We truly understand the emotional hardships a fire can cause to property owners and will do everything possible to restore your peace of mind. Call us at (617) 631-8450 and see how we can help you.
By using state-of-the-art equipment, the restoration techs are able to quickly and efficiently extract water and begin to apply drying techniques. Smoke damage, fire damage, and water damage will be a thing of the past. While it may be hard to see the light during this dark moment, with 911 Restoration's fire cleanup experts on your side, the property will be better than new in no time. Call the restoration company that provides you with fire damage restoration, fire restoration, and smoke damage restoration in Boston today!
Puff Back Cleanup and Smoke Removal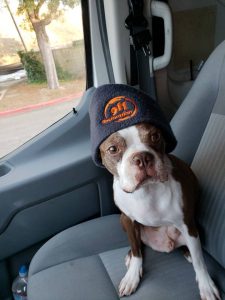 Property owners can feel confident in the fact that 911 Restoration's fire cleanup techs will work alongside them from start until finish. When questions arise during the fire restoration process, we will answer them. If a property owner has concerns, we want them to feel comfortable expressing them to the technicians in order to receive the peace of mind they deserve. It goes beyond providing restoration services, our experts want to build a relationship that last.
Finding your new normal after a fire can seem impossible at first. But, with 911 Restoration of Boston working to repair your property a Fresh Start will be well on its way. Whether you have experienced a minor kitchen fire or a major property fire that has left behind a massive amount of damage, the fire restoration techs are able to assist.
Call us at (617) 631-8450 and learn how we can help.
At 911 Restoration of Boston, we are locally owned and operated. We believe the deep ties to our community allow us to provide service for fire remediation in Boston and surrounding areas when disaster strikes. In addition to fire damage and smoke restoration, we offer additional services such as water damage company Braintree MA, mold removal Boston MA, sewage backup cleanup, and disaster restoration.
Contact the smoke restoration pros in Boston today!