Water Damage and Mold Removal in Burlington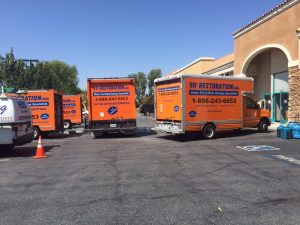 911 Restoration of Boston provides a Fresh Start after you experience a blizzard, flood, or pipe burst in Burlington. You can reach our IICRC certified water damage restoration and mold removal techs around the clock. Crews can arrive at your property within 45 minutes of an emergency call to:
Begin immediate water extraction

Stop additional water from entering your property

Perform a water damage inspection

Take care of emergency roof repairs and boarding up

Handle dehumidification and water cleanup services
Burlington flood cleanup techs are also trained to handle mold removal. Let us complete a mold inspection in Burlington if you have a flooded basement, frozen pipes, or other water damage. Mold grows quickly in damp environments, so you may need help with:
Commercial or residential mold remediation

Clean up and mold decontamination services

Odor removal and property repairs
Find out more about how we can help you handle a flooded basement or pipe burst by contacting us anytime of the day or night to get prompt help from licensed, bonded, and insured water damage restoration and mold removal crews, starting with a water damage and mold inspection.
What Equipment Is Used in Water Damage Restoration in Burlington?
Burlington water damage restoration and mold removal requires the use of specialized equipment. As a mold and water removal company, 911 Restoration of Boston utilizes:
Professional-grade pumps for water removal

Fans and dehumidifiers to dry your property

Infrared scanners to locate spots of hidden moisture

Plastic sheeting to isolate areas with mold

Air filters to get rid of mold spores

Cleaners for mold decontamination
Handling a Burlington flooded basement, pipe burst, or sewage backup on your own can be difficult. Fortunately, you can get professional help from 911 Restoration of Boston today. Get back your peace of mind by allowing us to start same-day flood cleanup and mold remediation in Burlington. 
Is Burlington Mold Remediation Expensive?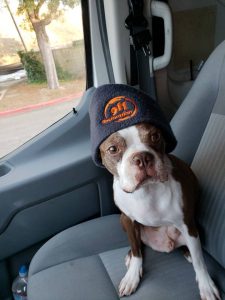 Wondering how to budget for flood cleanup and mold remediation services in Burlington? The pros at 911 Restoration of Boston can provide you with an estimate of the costs for property repairs after they complete a water damage and mold inspection.
In many cases, your property owner's insurance will cover water damage restoration and mold decontamination in Burlington. However, you should be aware that your insurance can decline to cover your services, especially if repairs didn't start immediately.
Additionally, starting flood cleanup and mold removal in Burlington quickly can lower the overall costs for property restoration. Limit the total damage to your property and get a Fresh Start by contacting us immediately after you experience a blizzard, flood, or pipe burst.
Dedicated flood cleanup and mold decontamination techs can help if you experienced house flooding, a flooded basement, or carpet water damage. Find out more about your options by contacting us to start water damage clean up and mold remediation. Begin the renovation process with a water damage and mold inspection from a water extraction company.
Servicing the cities of Abington, Acushnet, Acton, Allston, Andover, Arlington, Arlington Heights, Ashland, Assonet, Attleboro, Auburndale, Avon, Bedford, Belmont, Beverly, Billerica, Boston, Braintree, Brighton, Brockton, Brookline, Burlington, Cambridge, Canton, Chelsea, Concord, Dedham, Dorchester, Dorchester Center, Dover, Dracut, East Boston, Everett, Fall River, Framingham, Franklin, Haverhill, Hingham, Holbrook, Hyde Park, Jamaica Plains, Lakeville, Lexington, Lawrence, Lincoln, Lowell, Lynn, Lynnfield, Malden, Marlborough, Maynard, Medfield, Medford, Melrose, Methuen, Milton, Natick, Needham, New Bedford, Newton, Newtonville, North Waltham, Norwood, Peabody, Pinehurst, Plymouth, Quincy, Randolph, Reading, Revere, Rockland, Roslindale, Salem, Sherborn, Somerville, Southborough, Stoneham, Stoughton, Sudbury, Suffolk County, Taunton, Wakefield, Waltham, Wayland, Wellesley, West Newton, West Roxbury, Weston, Westwood, Weymouth, Wilmington, Winchester, Winthrop, Woburn… and surrounding areas.