Water Damage and Mold Removal in Revere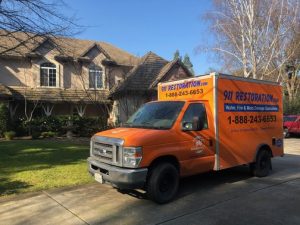 911 Restoration of Boston can help you if you are dealing with a flood, blizzard, or pipe burst in Revere. Our IICRC certified water damage restoration and mold removal techs are on-call 24/7/365 and they can reach your property within 45 minutes of your call. Techs are dedicated to providing you with a Fresh Start. They can:
Complete a Water Damage and Mold Inspection for You

Perform Emergency Roof Repairs and Boarding Up

Take Care of Fast Water Extraction

Pack Out and Store Your Possessions for Safe-Keeping

Renovate and Repair Leaking and Frozen Pipes

Deal with Pipe Bursts and Sewage Backups

Handle Ceiling Leaks and Ice Dams

Clean up Carpet Water Damage 
Revere flood cleanup techs can even help you with a flooded basement. We understand how important it is to move quickly after a water damage emergency, as water can begin causing extreme amounts of damage to your property in a matter of hours. That's why 911 Restoration of Boston works around the clock.
Revere water damage restoration techs can also help you handle mold growth following a pipe burst or winter storm. Mold remediation in Revere can wipe out all signs of a fungal infestation. Ensure that your property is brought back to perfect condition by contacting us right now to handle water cleanup and mold decontamination. Flood cleanup and mold removal crews will provide you with a fully restored property, your peace of mind, and a Fresh Start.
How Should You Handle a Flooded Basement in Revere?
A blizzard, hurricane, or pipe burst in Revere could leave you dealing with a flooded basement. Both commercial and residential properties can face basement flooding, leaving you with rising water and extensive amounts of property damage. If you have a flooded basement, it's important that you call the professionals for help right away.
Water damage restoration techs can spring into action to help you handle any water damage emergency, including a flooded basement. Mold removal techs can:
Work to Stop Additional Water from Entering Your Property

Remove Water in Your Property with Professional-Grade Pumps

Set Up Fans and Dehumidifiers to Remove Moisture

Check for Hidden Moisture with Infrared Scanners

Repair the Damage Caused by Rising Water

Clean and Disinfect All Areas Exposed to Flood Water

Perform a Mold Inspection to Check for Fungal Growth
Mold spores can begin to grow within a few days of a water damage emergency, leading to a mold infestation. Fortunately, the Revere mold removal techs at 911 Restoration of Boston know what it takes to eradicate all forms of mold. Let us handle mold remediation and mold decontamination for you after a snow storm, hurricane, or pipe burst.  Techs can:
Isolate Areas Experiencing Mold Growth

Set Up Air Filters to Remove Mold Spores

Send Mold to a 3

rd

Party Laboratory for Testing

Scrub Down Surfaces with Mold Growth

Clean Up Items Infested with Mold

Take Care of Odor Removal 
Mold decontamination in Revere won't be complete until your property is brought back to better-than-new condition. Contact us now and we can begin comprehensive disaster cleanup for you.
How Long Will Flood Cleanup and Mold Remediation in Revere Take?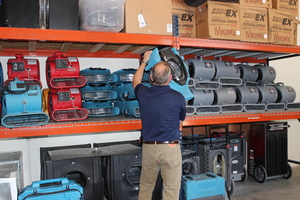 It's natural to wonder how long property restoration will take after you experience a flood, sewage backup, or pipe burst. The truth is, the amount of time it will take to complete flood cleanup and mold remediation may vary depending upon:
The Causes of Your Flooding

The Extent of the Flooding in Your Home or Business

The Amount of Time It Took to Begin Water Extraction

The Type of Mold You Are Dealing With

The Amount of Mold Currently in Your Property
Revere water damage restoration techs can perform a water damage and mold inspection in Revere to assess your needs after a natural disaster or plumbing emergency. Based on the results of your water damage and mold inspection, crews can provide you with a timeline for water damage restoration and mold remediation in Revere.
The property restoration techs at 911 Restoration of Boston also have experience working with different insurance companies in the Revere area. Mold decontamination techs can help you itemize the possessions you lost in a flood or due to a mold infestation. 
Let us help you with any water damage event in Revere. Techs are trained to deal with winter storms, frozen pipes, and pipe bursts. We also know what it takes to fully restore your property if you experienced damage caused by a hurricane, flood, or sewage backup. No job is too big or too small for us. Get back your peace of mind by working with us today.