Water Damage Restoration in Ashland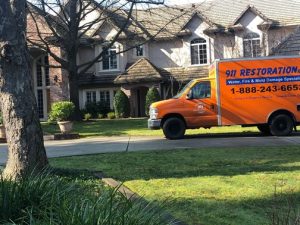 Property owners in Ashland and surrounding Boston area know that water damage can be devastating especially when you're unprepared. Whether it's a leaky appliance hose or a pipe burst, the impact to the property is undeniable. When water damage happens you need water damage restoration handled by IICRC certified professionals like the ones at 911 Restoration of Boston. No matter where you are in the Boston area from Ashland to Woburn, we guarantee to arrive within 45 minutes to help you get the Fresh Start you need to move forward.
Water is a perfect medium for mold growth to occur in, which is why your need for water damage restoration may also include the need for mold remediation services. We know that property damage can occur at any time, which is why we make ourselves available 24/7/365 for our Boston area residents.
Whether you need a mold inspection or full water damage restoration, don't hesitate to call. At 911 Restoration, we believe in delivering a complete restoration so that you can relax knowing a Fresh Start is right around the corner.
Water Extraction
The main goal of water damage restoration is water extraction. Without getting the property completely dried out, it's impossible to have a completed emergency restoration. Before that happens, we perform a visual inspection to determine the extent of the water damage and if mold has begun growing. Doing this allows us to develop an action plan that is sure to be successful. We have honed our process to flawless perfection thanks to our years of experience and training along with our IICRC certification.
Once the inspection is done, it's time for our combination of water extraction and drying. We use nothing short of the latest in industrial grade equipment to ensure that the property is completely dried out. After drying we utilize infrared cameras to make sure that there are no wet spots left that were invisible to the naked eye. This level of thoroughness is what keeps you from needing mold removal services.
In addition to getting the property dry and decontaminated, we also restore and repair any signs of damage to your property that occurred. This is more commonly needed in the case of flooded basements or any other areas that suffered from flooding.
When you need to get your property back to good as new, your first step is to call 911 Restoration. For our Boston area residents, we'll arrive within 45 minutes to bring you a Fresh Start you can believe in.
Flood Cleanup Services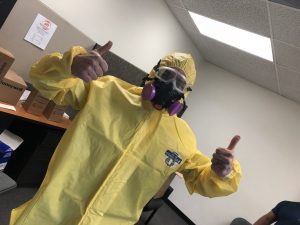 Sometimes, flooding can occur. This most often presents itself with a burst pipe. Because the room has so many pipes, most property owners are familiar with the concept of a flooded basement. When flood cleanup is needed, it requires an additional step in the water damage restoration process. The reason for this is due to the contaminants found in the pipes.
Water from a burst pipe will be either gray water that contains dirt and other materials or black water, which contains raw waste. Both types require a decontamination process, but black water in particular needs to be handled by professionals due to their access to hazmat gear. Once decontamination is complete, the regular extraction and drying process can happen. This needs to be done quickly and correctly to avoid the increased possibility of needing mold remediation. 
Our years of experience make us uniquely qualified to assist homeowners with any insurance claim concerns. We have worked with every insurance company available and have even filed the claim on behalf of our customers when they elect to have us do so.
With 911 Restoration, everything is taken care of. From flood cleanup and mold removal to filing a claim, you can relax knowing that the restoration process is in good hands. Call today for the Fresh Start you deserve.
Servicing the cities of Abington, Acushnet, Acton, Allston, Andover, Arlington, Arlington Heights, Ashland, Assonet, Attleboro, Auburndale, Avon, Bedford, Belmont, Beverly, Billerica, Boston, Braintree, Brighton, Brockton, Brookline, Burlington, Cambridge, Canton, Chelsea, Concord, Dedham, Dorchester, Dorchester Center, Dover, Dracut, East Boston, Everett, Fall River, Framingham, Franklin, Haverhill, Hingham, Holbrook, Hyde Park, Jamaica Plains, Lakeville, Lexington, Lawrence, Lincoln, Lowell, Lynn, Lynnfield, Malden, Marlborough, Maynard, Medfield, Medford, Melrose, Methuen, Milton, Natick, Needham, New Bedford, Newton, Newtonville, North Waltham, Norwood, Peabody, Pinehurst, Plymouth, Quincy, Randolph, Reading, Revere, Rockland, Roslindale, Salem, Sherborn, Somerville, Southborough, Stoneham, Stoughton, Sudbury, Suffolk County, Taunton, Wakefield, Waltham, Watertown, Wayland, Wellesley, West Newton, West Roxbury, Weston, Westwood, Weymouth, Wilmington, Winchester, Winthrop, Woburn, and surrounding areas.