Water Damage and Mold Removal in Melrose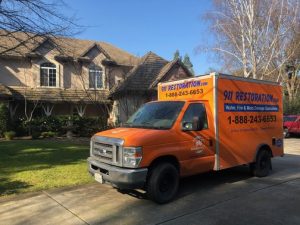 Did you experience water damage caused by a flood, winter storm, or pipe burst in Melrose? If so, getting professional help is easy. Just contact 911 Restoration of Boston to speak to IICRC certified water damage restoration and mold removal crews. Get a Fresh Start 24/7/365 as techs race out to your property within 45 minutes of an emergency call.
Melrose flood cleanup and mold remediation techs are:
Licensed, bonded, and insured to renovate your property

Trained to deal with business and house flooding

Experienced and ready to perform water cleanup services
Let us go over your needs with a water damage inspection and mold inspection in Melrose. Techs can use the results of your water damage and mold inspection to begin immediate flood cleanup and mold decontamination. Mold remediation crews even repair damaged caused by a flooded basement or crawlspace.
What Happens During Melrose Water Damage Restoration?
Water damage restoration and mold removal in Melrose are not one-size-fits-all processes for a water removal company. Instead, flood cleanup and mold remediation techs assess your needs. They complete a water damage and mold inspection and, based on the results, they use:
Plastic sheeting to isolate damaged areas of your property

Water pumps to handle water extraction

Dehumidifiers and fans to dry your home or business

Infrared scanners to find spots of hidden moisture

Cleaners to take care of mold decontamination
Flood cleanup and mold remediation services in Melrose help you recover from a flooded basement, a pipe burst, or sewage backups. Speak with the experts at a water extraction company to begin the renovation process immediately. Our Melrose water damage restoration and mold removal crews are standing by to help you. Let them get started with a water damage and mold inspection.
What Does Melrose Mold Remediation Cost?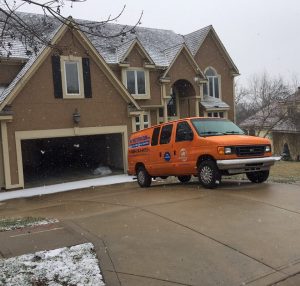 Mold remediation and water damage restoration in Melrose do not have set costs. The exact price for these services depends on the extent of the damage to your home or business. However, you can reduce the costs for flood cleanup and mold decontamination by getting help quickly after a flood or pipe burst.
Water causes increasing amounts of damage the longer it is allowed to remain in your property. Moisture also encourages the growth of mold, increasing the odds that you'll need mold decontamination services in Melrose. This makes a flooded basement a tremendous hazard in Melrose.
Fortunately, 911 Restoration of Boston offers same-day water damage restoration and mold removal services. Let techs address all your needs, returning your property to the perfect condition that you deserve if you are dealing with frozen pipes, a pipe burst, or a flooded basement in Melrose.
Servicing the cities of Abington, Acushnet, Acton, Allston, Andover, Arlington, Arlington Heights, Ashland, Assonet, Attleboro, Auburndale, Avon, Bedford, Belmont, Beverly, Billerica, Boston, Braintree, Brighton, Brockton, Brookline, Burlington, Cambridge, Canton, Chelsea, Concord, Dedham, Dorchester, Dorchester Center, Dover, Dracut, East Boston, Everett, Fall River, Framingham, Franklin, Haverhill, Hingham, Holbrook, Hyde Park, Jamaica Plains, Lakeville, Lexington, Lawrence, Lincoln, Lowell, Lynn, Lynnfield, Malden, Marlborough, Maynard, Medfield, Medford, Melrose, Methuen, Milton, Natick, Needham, New Bedford, Newton, Newtonville, North Waltham, Norwood, Peabody, Pinehurst, Plymouth, Quincy, Randolph, Reading, Revere, Rockland, Roslindale, Salem, Sherborn, Somerville, Southborough, Stoneham, Stoughton, Sudbury, Suffolk County, Taunton, Wakefield, Waltham, Wayland, Wellesley, West Newton, West Roxbury, Weston, Westwood, Weymouth, Wilmington, Winchester, Winthrop, Woburn… and surrounding areas.