Water Damage and Mold Removal in Malden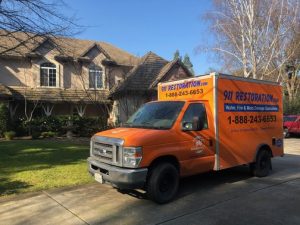 You can get help handling a flood, blizzard, or pipe burst in Malden by reaching out to 911 Restoration of Boston right now. Our Malden water damage restoration and mold decontamination techs are IICRC certified to renovate and restore your property. Secure a Fresh Start for your home or business by working with trained professionals who can:
Quickly Remove Water from Your Property

Use Infrared Scanners to Check for Remaining Moisture

Set Up Dehumidifiers to Dry Out Your Home or Business

Fix Plumbing Damage, Including Leaking Pipes and Pipe Bursts

Clean and Restore Your Flooded Basement or Flooded Crawlspace
Flood cleanup techs in Malden specialize in handling water damage caused by winter weather. We understand that blizzards and plunging temperatures can leave behind damage, which is why techs are ready to:
Repair Damage Caused by a Frozen Pipe

Handle Ice Dams and Ceiling Leaks

Resolve Basement Flooded Caused by Melting Snow
Property restoration techs are also ready to perform a mold inspection for you after a water damage event. Mold can grow quickly, even in the winter time. Let us check for signs of mold growth so we can begin mold remediation in Malden right away. 
The professionals at 911 Restoration of Boston are dedicated to giving you back your peace of mind after a water damage event. Malden mold decontamination and flood cleanup can return your property to better-than-new condition, so don't wait to call us. Techs can reach your property within 45 minutes of your call, so start getting the assistance you need today.
What Kinds of Water Damage Can 911 Restoration of Boston Handle?
We mentioned that water damage can have a number of different causes. Many water damage events in Malden are caused by snow storms in the winter months. Plumbing disasters, like a pipe burst, can also result in water damage. Additionally, heavy storms in the summer can leave you dealing with excess water in your property.
Fortunately, water damage restoration techs at 911 Restoration of Boston have the training and experience to take care of any water damage emergency. Flood cleanup techs have the resources and equipment to:
Dry Out a Flooded Basement

Disinfect Your Property After a Sewage Backup

Take Care of All Weather-Related Flooding

Repair Any Damage Caused by Rising Water

Check Your Property for Signs of Mold Growth
Let us perform a mold inspection in Malden for you after a water damage event. A flooded basement in Malden can be the perfect environment for mold to grow, so it's important that you allow the professionals to check for fungal growth. Malden mold remediation techs can get to work right away if they spot evidence of a fungal infestation.
Mold removal in Malden can erase all signs that you experienced mold growth, allowing you to move forward with a Fresh Start. You can count on us to remove odors with mold decontamination in Malden while repairing damage to your property. Crews can take care of both water damage restoration and mold remediation, so call us now to get started with a mold inspection.
How Much Does Malden Mold Removal and Flood Cleanup Cost?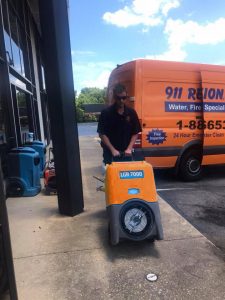 Here at 911 Restoration of Boston, we put you first after a water damage event. This means water damage restoration and mold removal techs will focus on keeping costs reasonable as they fully renovate and restore your property. The costs for flood cleanup and mold remediation may vary based upon:
The Causes of Your Water Damage Emergency

The Extent of the Flooding in Your Property

The Spread of Mold in Your Home or Business

The Type of Mold You Are Dealing With
Crews can help you work with your insurance company if you're dealing with a flooded basement or a pipe burst. We can work quickly and effectively, wasting no time to remove water, repair property damage, and ensure your home or business is back in perfect condition.
Our water damage and mold inspection can help provide you with a better overview of the services you will need to restore your property. Malden water damage restoration techs can keep you informed every step of the way as they deal with sewage cleanup, ice dams, frozen pipes, or any other water damage event.
You can also save money by allowing us to handle your mold removal needs after a pipe burst or blizzard. Working with one contractor on mold decontamination and flood cleanup can keep the process streamlined and low-stress. Find out more about your options for mold remediation and water cleanup by contacting us at any time of the day or night to start property restoration.