Water Damage and Mold Removal Taunton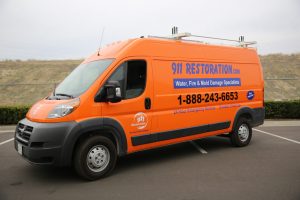 You can get same-day help with water damage restoration and mold removal in Taunton. The flood cleanup experts at 911 Restoration of Boston are licensed, bonded, and insured to help you after a water damage emergency. Get a Fresh Start after a flood, pipe burst, blizzard, or hurricane by contacting us 24/7/365 to get:
Help Within 45 Minutes of the Time You Call

Emergency Roof Repairs, Boarding Up, and Storm Repairs

Prompt Water Extraction with Professional Grade Pumps

Thorough Drying and Dehumidification of Your Property

Assistance with Mold Remediation and Odor Removal
Taunton flood cleanup techs believe that you deserve dedicated service after a water damage event. You can contact us today if you're dealing with anything from a ceiling leak to a flooded basement. Techs can assess your unique needs with a water damage and mold inspection in Taunton.
Based on the results of your water damage and mold inspection, crews can go over all of your options for water damage restoration and mold decontamination in Taunton. We can even provide you with a free insurance consultation following a snowstorm, plumbing backup, or pipe burst.
You can reduce the total damage to your property and the costs of water damage repairs by contacting us immediately. Let us quickly get rid of water and excess moisture in your property. Crews can wipe out fungal growth with mold remediation in Taunton, returning your property to the perfect condition that you deserve.
What Should You Do During a Water Damage Emergency?
It's important that you move quickly during a water damage emergency in Taunton. Water will cause increasing amounts of damage to your property for each hour it remains, so you don't have any time to lose. You should:
Turn Off the Water If You Can Do So Safely

Remove Items from the Flooded Area if Possible

Pull Up Curtains If You Can

Contact an IICRC Certified Flood Cleanup Company 
You should only enter a flooded area if you are sure the water is not electrified in any way. Additionally, you should avoid areas flooded with raw sewage after a plumbing backup, as this water can be contaminated with human waste. Exposure to dangerous contaminants can threaten your health. Sewage cleanup should be left to professionals who are armed with personal protective gear.
The professionals at 911 Restoration of Boston can help you quickly in the event of a water damage emergency, like a flood or a pipe burst. Taunton water damage restoration crews can reach your property within 45 minutes of the time you call for help, to:
Stop Additional Water from Entering Your Property

Remove the Water Already in Your Home or Business

Clean Up Water Damage and Disinfect Flooded Areas
Techs can also perform a mold inspection to check for signs of fungal growth. Mold removal may be necessary if you experienced a flooded basement or any other water damage event. Let us handle all aspects of mold decontamination and water damage restoration so you can get a Fresh Start.
What Happens During Mold Remediation in Taunton?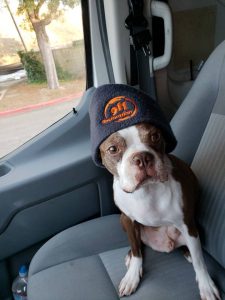 We mentioned that mold removal is often necessary after a water damage event, like a sewage backup or a pipe burst in Taunton. This is because mold grows very well in areas that are damp and dark, like a flooded basement in Taunton. You may be wondering what to expect from mold remediation if you suspect you are dealing with a fungal infestation. This process usually includes:
A Free Visual Mold Inspection for Property Owners Only

Mold Testing Completed by a 3

rd

Party Laboratory

Cleanup of Surfaces and Items Infested with Mold

Disposal of Items That Cannot be Disinfected

Mold Decontamination and Odor Removal
Taunton mold remediation techs can isolate areas of your property with mold growth, limiting the disruption to your life while they work. As a full-service property restoration company, 911 Restoration of Boston can handle mold removal alongside flood cleanup, reducing the total time it will take to renovate and restore your property.
Make sure you get the help you deserve if you have a flooded basement, ceiling leak, or pipe burst. The water damage restoration experts at 911 Restoration of Boston know what it takes to repair your home or business after a blizzard, hurricane, or flood. You can count on us to take care of plumbing emergencies and mold infestations.
Get back your peace of mind by contacting us as soon as you experience water damage or spot signs of mold growth. Techs can work tirelessly until your property is returned to perfect condition.