Water Damage Restoration in Belmont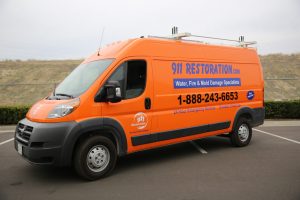 As a property owner, you know that you have to be aware of any signs of property damage. One of the most common types of property damage is water damage. It could be a leak behind the wall, a burst pipe, or even a leaky ceiling but the end result is a need for professional water damage restoration. At 911 Restoration, our technicians are IICRC certified and trained to handle every aspect of your water damage restoration including any mold remediation that may be needed. You can count on us to arrive within 45 minutes of your call whether you live in Belmont, Malden, Andover, or any other city in the Boston area 24/7/365.
We offer a comprehensive emergency restoration service due to water possibly causing a mold infestation. After only 24 hours, mold can grow and spread. Responding quickly to any signs of water damage is how you can avoid the need for mold removal services on top of your water damage restoration.
Call immediately if you notice or suspect water damage or mold growth. We'll be there soon to handle your restoration needs and deliver the Fresh Start you need to move forward.
Water Damage Cleanup
When water damage occurs, there is a method to the cleanup process that needs to be followed. Thanks to our years of experience and training, we have honed our water damage cleanup method to a science. Before we get to work, we perform a visual inspection to determine how extensive the water damage is along with finding out if mold has already begun growing. 
Once the inspection is complete, we are ready to begin our action plan. The technicians at 911 Restoration uses the latest commercial dryers and water extraction equipment to get the property dry as a bone. We verify this dryness with infrared cameras to ensure we don't miss any wet spots. This ensures we don't have to return in a couple of months to perform mold removal services. For us, the job isn't done until it's done completely and correctly.
After the water damage cleanup is complete, we can begin work on any needed repairs to your property. We believe you can't get back to good as new until repairs are complete. With 911 Restoration, you can count on us to help whether it's new sheetrock or helping with the insurance claims process.
If you need water damage restoration or even a mold inspection call us today! With 911 Restoration, you can count on us to arrive within 45 minutes whether you're in Belmont, Marlborough, or any other city in the Boston area to bring you Fresh Start.
Flood Damage Restoration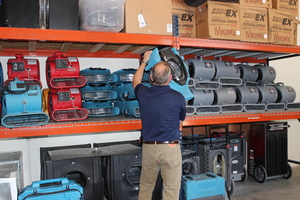 One of the most sources of water damage is a flooded basement due to a pipe burst. When flooding occurs, the only resolution is flood damage restoration or flood cleanup in simple terms. Flood cleanup has an additional step than standard water damage restoration. The reason for this is because the water within the pipes may contain debris or raw waste depending on what type of pipe bursts.
Should there be a pipe burst, decontamination needs to be the first step. This helps neutralize the water before water extraction and drying begins. Secondary decontamination may be performed if mold is discovered or if the water contained raw waste. In that case, we perform mold decontamination and a second general decontamination to ensure there are no health risks to property owners.
With flooding, the easiest way to handle the financial impact is through filing an insurance claim. Our years of experience have enabled us to work with every insurance provider and we'll be more than happy to help you file your claim so you get the relief you deserve.
Whether you need flood cleanup, mold decontamination, or general water damage restoration, you can count on 911 Restoration of Boston to get the job done. Whether you're in Belmont, Arlington, or another city in the Boston area, we'll be there within 45 minutes to deliver your Fresh Start.
Servicing the cities of Abington, Acushnet, Acton, Allston, Andover, Arlington, Arlington Heights, Ashland, Assonet, Attleboro, Auburndale, Avon, Bedford, Belmont, Beverly, Billerica, Boston, Braintree, Brighton, Brockton, Brookline, Burlington, Cambridge, Canton, Chelsea, Concord, Dedham, Dorchester, Dorchester Center, Dover, Dracut, East Boston, Everett, Fall River, Framingham, Franklin, Haverhill, Hingham, Holbrook, Hyde Park, Jamaica Plains, Lakeville, Lexington, Lawrence, Lincoln, Lowell, Lynn, Lynnfield, Malden, Marlborough, Maynard, Medfield, Medford, Melrose, Methuen, Milton, Natick, Needham, New Bedford, Newton, Newtonville, North Waltham, Norwood, Peabody, Pinehurst, Plymouth, Quincy, Randolph, Reading, Revere, Rockland, Roslindale, Salem, Sherborn, Somerville, Southborough, Stoneham, Stoughton, Sudbury, Suffolk County, Taunton, Wakefield, Waltham, Watertown, Wayland, Wellesley, West Newton, West Roxbury, Weston, Westwood, Weymouth, Wilmington, Winchester, Winthrop, Woburn, and surrounding areas.