Water Damage and Mold Removal in Norwood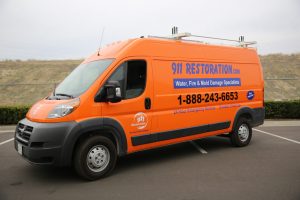 Take charge of your future after a flood, snowstorm, or pipe burst in Norwood. Get professional help fully renovating your property by calling 911 Restoration of Boston, 24/7/365. IICRC certified experts provide service for mold removal and water damage restoration in Norwood within 45 minutes of an emergency call.
Our licensed, bonded, and insured flood cleanup and mold remediation crews are ready to help you handle:
Water extraction from a flooded basement or crawlspace

Repairs for frozen pipes or a leaking pipe

Winter storm damage, including ice dams

Mold remediation for any type of fungal growth
Get a water damage inspection, mold inspection, and water damage restoration service in Norwood today. Water damage restoration and mold decontamination techs personalize your services based on the results of your water damage and mold inspection. As a water removal company, we repair damage caused by a flooded basement, pipe burst, snowstorm, or sewage spill. Our water damage experts in Norwood provide you full-scale service.
What Are the Steps in Norwood Water Damage Restoration?
Are you wondering what to expect from water damage restoration and mold removal in Norwood? Based on the results of your water damage and mold inspection, flood cleanup crews may:
Set up plastic sheeting to quarantine parts of your property

Use professional-grade pumps to handle water removal

Dry out your property with dehumidifiers and fans

Track down all signs of mold growth

Scrub down mold infested surfaces to complete mold decontamination

Repair all structural and aesthetic damage

Remove odors from your home or business
Water damage services in Norwood bring your property back to perfect condition following a flood, pipe burst, or blizzard. Get the assistance you deserve if you have a flooded basement, a sewage spill, or a mold outbreak. 
Speak to the flood cleanup experts at a mold remediation and water extraction company today. Let us provide all the water cleanup services you require if you have business or house flooding.
Does Norwood Mold Remediation Get Rid of Black Mold?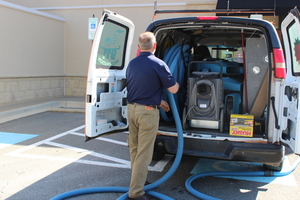 All forms of mold cause damage when they spread throughout your home or business. Some types of mold – like black mold – also threaten your health if you inhale their spores. Fortunately, mold remediation in Norwood can eradicate black mold.
Contact the mold removal pros at 911 Restoration of Boston today if you suspect you have a black mold infestation. Norwood mold decontamination techs can:
Perform a mold inspection

Use negative air filters to isolate areas with mold

Set up air filters to get rid of mold spores

Disinfect all areas with mold growth
Mold decontamination experts at 911 Restoration of Boston have the personal protective gear (PPG) necessary to safely remove black mold. Crews are also trained to handle the underlying causes of a mold infestation, which can include a pipe burst or flood.
Let us handle all of your property restoration needs if you have a sewage backup or a flooded basement. Norwood water damage restoration and mold removal techs are standing by to offer you a Fresh Start today. Contact us around the clock to start mold remediation, flood cleanup, flood damage restoration, and water damage repair in Norwood.

Servicing the cities of Abington, Acushnet, Acton, Allston, Andover, Arlington, Arlington Heights, Ashland, Assonet, Attleboro, Auburndale, Avon, Bedford, Belmont, Beverly, Billerica, Boston, Braintree, Brighton, Brockton, Brookline, Burlington, Cambridge, Canton, Chelsea, Concord, Dedham, Dorchester, Dorchester Center, Dover, Dracut, East Boston, Everett, Fall River, Framingham, Franklin, Haverhill, Hingham, Holbrook, Hyde Park, Jamaica Plains, Lakeville, Lexington, Lawrence, Lincoln, Lowell, Lynn, Lynnfield, Malden, Marlborough, Maynard, Medfield, Medford, Melrose, Methuen, Milton, Natick, Needham, New Bedford, Newton, Newtonville, North Waltham, Norwood, Peabody, Pinehurst, Plymouth, Quincy, Randolph, Reading, Revere, Rockland, Roslindale, Salem, Sherborn, Somerville, Southborough, Stoneham, Stoughton, Sudbury, Suffolk County, Taunton, Wakefield, Waltham, Wayland, Wellesley, West Newton, West Roxbury, Weston, Westwood, Weymouth, Wilmington, Winchester, Winthrop, Woburn… and surrounding areas.