Water Damage and Mold Removal in Weymouth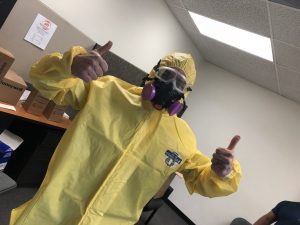 Call 911 Restoration of Boston if you experience a flood, winter storm, or pipe burst in Weymouth. IICRC certified mold removal and water damage experts in Weymouth can offer you a Fresh Start. Contact us 24/7/365 to get professional help within 45 minutes of your emergency call.
Weymouth flood cleanup and mold remediation techs work quickly once they reach your property. They assess your needs by performing a water damage inspection and a mold inspection in Weymouth. Based on the results of your water damage and mold inspection, they can:
Pump water out of your property

Stop additional water from entering your home or business

Pack out and store your undamaged belongings

Repair damage caused by business or house flooding

Take care of comprehensive mold decontamination
Techs have the training and experience to restore a flooded basement, frozen pipes, or a leaking ceiling. Get mold remediation, water damage cleanup, and water damage restoration service in Weymouth from a professional water removal company.
Can You Start Weymouth Water Damage Restoration in an Emergency?
Here at 911 Restoration of Boston, we know there's no time to waste if you have a water damage emergency. That's why Weymouth water damage restoration and mold removal techs race to your property in under an hour. We provide you with emergency water cleanup services and water damage services in Weymouth, including:
Water extraction

Roof repairs

Storm repairs

Boarding up
Flood cleanup and mold remediation techs continue to repair your property after the immediate emergency has passed. You can rely on mold decontamination experts to review the damage to your property with a water damage and mold inspection.
Let water damage restoration and mold removal erase all damage caused by a pipe burst, leaking pipe, or sewage backup. Techs are also licensed, bonded, and insured to drain a flooded basement, repair a leaking ceiling, full mold decontamination, and handle water damage repair in Weymouth.
Does Weymouth Mold Remediation Take a Long Time?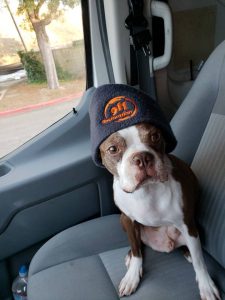 You want your property brought back to perfect condition quickly if you have a flooded basement, a pipe burst, or storm damage. Generally, techs complete mold remediation and water damage restoration in Weymouth within 1-to-5 days.
However, you should be aware that flood cleanup and mold removal in Weymouth can take longer in some situations. Get an exact estimate on repair times by allowing us to complete a water damage and mold inspection now. Techs base their flood cleanup and mold decontamination services of the results of your inspection.
No job is too much for us. As a professional water extraction company, we're ready to bring your property back to better-than-new condition quickly. Get started today by calling us if you have a leaking pipe, a pipe burst, or a flooded basement in Weymouth.
Servicing the cities of Abington, Acushnet, Acton, Allston, Andover, Arlington, Arlington Heights, Ashland, Assonet, Attleboro, Auburndale, Avon, Bedford, Belmont, Beverly, Billerica, Boston, Braintree, Brighton, Brockton, Brookline, Burlington, Cambridge, Canton, Chelsea, Concord, Dedham, Dorchester, Dorchester Center, Dover, Dracut, East Boston, Everett, Fall River, Framingham, Franklin, Haverhill, Hingham, Holbrook, Hyde Park, Jamaica Plains, Lakeville, Lexington, Lawrence, Lincoln, Lowell, Lynn, Lynnfield, Malden, Marlborough, Maynard, Medfield, Medford, Melrose, Methuen, Milton, Natick, Needham, New Bedford, Newton, Newtonville, North Waltham, Norwood, Peabody, Pinehurst, Plymouth, Quincy, Randolph, Reading, Revere, Rockland, Roslindale, Salem, Sherborn, Somerville, Southborough, Stoneham, Stoughton, Sudbury, Suffolk County, Taunton, Wakefield, Waltham, Wayland, Wellesley, West Newton, West Roxbury, Weston, Westwood, Weymouth, Wilmington, Winchester, Winthrop, Woburn… and surrounding areas.