Water Damage and Mold Removal Cambridge
Discovering a leak in your home requires the expertise of the water damage Cambridge experts with 911 Restoration Boston, and since we are available around the clock, there is never a bad time to call.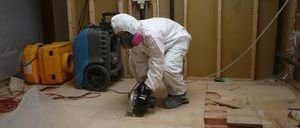 Our water damage Cambridge team takes pride in being able to provide homeowners with fast and thorough water damage, fungi and mold mitigation services.
As soon as you call our local office, a licensed, bonded and insured water damage Cambridge will be dispatched to arrive within 45 minutes of your call.
We take your situation seriously, so you can count on us to do whatever we can to help remedy the situation. By conducting a free visual inspection, the water damage Cambridge specialists will be able to determine where the source of your damage is coming from.
After our water damage Cambridge pros complete the inspection, each homeowner will be provided a free estimate and detailed repair plan. Trained, experienced and equipped, our technicians can remediate any of your restoration issues.
Our water damage Cambridge team is standing by around the clock to help with fast water removal. We keep staff available 24/7/365 to make it easy for you to schedule an appointment with our water damage Cambridge technicians as soon as you notice any signs of fungus growing in your home.
You can rest assured that your home is in the best hands once our water damage Cambridge agents arrive at your door, which is guaranteed to be as quickly as possible after receiving your call, because our specialists are qualified to implement all types of water damage and mold removal services, such as:
Restoration of pipe bursts

Flooded subfloor cleanup

Water extraction in flooded basement

Repair of ruptured washer hose

Fire sprinkler repair

Moldy crawlspace cleanup

Sanitization after toilet overflow

Water heater leak repair

Comprehensive mold and water damage repair

Mold infestation cleanup
To get fast answers and immediate solutions to your restoration needs, call the water damage Cambridge experts with 911 Restoration Boston today!
Count On Our Water Damage Team to Deescalate your Situation
When you decide to work with our team after a water emergency, you work with a team of dedicated individuals who truly care about keeping your home and family safe.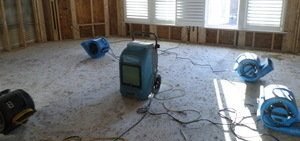 We work with IICRC certified water damage techs that will work with each customer to ensure they are aware of simple ways to safeguard their home from future damage.
By doing simple things, such as checking the tile and grout around your toilet and bathtub, to simply reviewing your water bill, you can save yourself the trouble and the costly repair bill.
Our water damage Cambridge pros work together to make sure that no area that has been affected has been overlooked. By utilizing both technician's experiences, there is no job that will be done hastily.
Additionally, by using powerful water mitigation machines and by applying advanced drying methods with industry standard air movers, our water damage Cambridge experts work hard to restore your home even better than its original condition. With expert training and expansive knowledge of the industry, our water damage Cambridge unit has the ability to remediate every water disaster, no matter how big or small.
Our water damage Cambridge team are all too familiar with the effects that fungus has on a home, and understand that it does way more damage than just looking unpleasant, but can actually affect your health.
Our water damage Cambridge staff wants homeowners to be aware that you may be able to feel the effects of mold growth before actually seeing it. One way our water damage Cambridge technicians know you might be able to tell if you have fungus growing on your premises is if you begin to experience allergy-like symptoms as soon as you enter your home.
This could mean that you are inhaling mold spores, which our water damage Cambridge agents know can pose a significant risk on your health. Our specialists will conduct a free visual mold inspection in an effort to figure out if your home does have fungus growing inside.
Our water damage Cambridge workers understand that seconds matter when it comes to water damage, and getting to the site immediately can mean the difference between hundreds and thousands of dollars worth of damage. So, don't wait to implement your water repairs, call the water damage Cambridge techs with 911 Restoration Boston for your Fresh Start.
Providing  Exceptional Customer Service For Your Water Damage Concerns
Our technicians always make sure that the customer is our main priority, and our water damage Cambridge agents will make sure to do whatever we can to ensure that the customer feels comfortable with the water damage cleanup.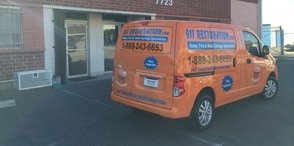 Our water damage Cambridge team knows that learning that you have water damage and mold in your home can be overwhelming and we are sensitive to your state of mind when we arrive on the scene.
It can be concerning to find out that mold has been in your home, and that your family has been inhaling its spores, but with us on the job, you no longer have to worry about a thing.
It is important for our water damage Cambridge pros to be there for you at any time, day or night. Our technicians pride themselves on our customer service, and our water damage Cambridge agents want to do whatever they can to make this ordeal smooth for each and every one of our customers. 
Our staff will go over all the details of the financial side of the process, doing all we can to make sure you receive affordable prices on all of our mold cleanup and water damage services. This includes offering affordable prices on all of the services that our water damage Cambridge specialists offers, as well as assisting you with filing your insurance claims.
Getting your repairs done as soon as possible is our goal in preventing mold growth, but we also focus on addressing your concerns and bringing you peace of mind. 
Even though our pros are the best in the business at restoring your home, our water damage Cambridge crews are also experts in guiding you through the insurance process. We understand that filing an insurance claim can be confusing, so our water damage Cambridge operation will walk you through the whole process.
It is important to our workers that we prove our dedication to helping our customers in every way, and we will make sure to follow up with your insurance company to ensure that you get the coverage you deserve. You will be assigned to an experienced project manager who will help you gather your documents and photos for your insurance claim, in fact, we even offer to do it for you so you don't have to chase your agent down and wait for answers.
We will act as the funnel between you and your insurance company and ensure you get the most out of your coverage. While your project manager gathers paperwork, the water damage Cambridge and mold removal Cambridge experts meet with adjusters on site.
Call our techs as soon as you realize you need assistance with flood or leak damage and our water damage Cambridge experts at 911 Restoration of Boston will be at your home in under an hour to give you the fresh start you deserve.