Water Damage Restoration in Auburndale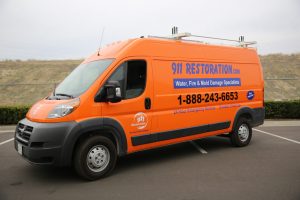 Water damage can strike at any time thanks to the numerous ways it can occur. Anything from a leaky sink to a pipe burst can result in the need for water damage restoration. Successful restoration in Auburndale and the surrounding Boston area is reliant on the work by IICRC certified professionals like the ones at 911 Restoration. At 911 Restoration, we're available 24/7/365 to take care of not only your water damage restoration but also any mold remediation needs.
Any water that has been standing for at least 24 hours is water that can foster mold growth. The more promptly your water damage restoration is started and completed, the less likely you are to need mold removal services. That's why a comprehensive approach to water damage restoration is needed.
Whether you need a mold inspection or flood cleanup, you can count on our arrival within 45 minutes regardless if you live in Auburndale, Reading, or any other city in the Boston area. Don't wait to get the Fresh Start you deserve.
Water Damage Removal
Thanks to our years of experience backed by IICRC certification and training, we have honed our water damage restoration process to a science. From the moment of our arrival to our departure we have every step mapped out. Upon arrival, we start with a visual inspection to determine the extent of the water damage. Doing so helps determine an action plan and verify if any mold remediation services will be needed.
Once it's time for action, we move to our water extraction and drying process to get the property completely dried out. We use nothing less than the latest equipment to complete the drying process but also to verify we didn't miss any spots. Taking this precautionary step is our way to verify that mold removal services won't be needed in the future.
Once the property is dry, we can finish the job by removing all signs of water damage and repairing the property to be good as new. Whether you need sheetrock or even new support beams, we take care of it all as our approach to emergency restoration.
911 Restoration is ready to assist you with any aspect of your water damage restoration or mold remediation needed. Call immediately if you suspect any form of property damage. We'll be there to deliver a Fresh Start.
Flood Damage Restoration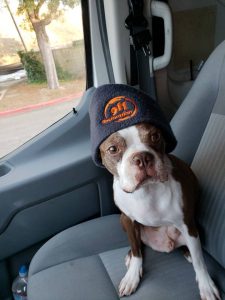 Of all the rooms on a property, none are prone to flooding as the basement. A flooded basement is a common occurrence thanks to the many pipes in the room. A burst pipe can occur for a number of reasons but they all lead to the need for flood cleanup services. Flood cleanup requires professional assistance to not only remove the excess water but also perform decontamination services.
Water from a pipe is either gray because it contains dirt and miscellaneous materials or black because it contains raw waste. If it's black water, then hazmat gear will be needed along with a mold inspection. Raw waste makes it even more likely that mold will grow. That's why we also employ a mold decontamination process when sanitizing the area.
Once everything has been decontaminated, it's time for water extraction and drying. After drying out the property, we may elect to perform a second decontamination especially if mold was found during the drying process. We use containment measures in the event that mold is discovered to keep it from spreading. Part of our flood cleanup process involves the use of infrared cameras to ensure no wet spots are missed. A failure to discover wet spots is a failure to prevent future problems, which is unacceptable for the technicians at 911 Restoration.
Whether you need flood cleanup, mold removal, mold testing, or standard water damage restoration give us a call. We'll be there soon to bring the Fresh Start you need to move forward.
Servicing the cities of Abington, Acushnet, Acton, Allston, Andover, Arlington, Arlington Heights, Ashland, Assonet, Attleboro, Auburndale, Avon, Bedford, Belmont, Beverly, Billerica, Boston, Braintree, Brighton, Brockton, Brookline, Burlington, Cambridge, Canton, Chelsea, Concord, Dedham, Dorchester, Dorchester Center, Dover, Dracut, East Boston, Everett, Fall River, Framingham, Franklin, Haverhill, Hingham, Holbrook, Hyde Park, Jamaica Plains, Lakeville, Lexington, Lawrence, Lincoln, Lowell, Lynn, Lynnfield, Malden, Marlborough, Maynard, Medfield, Medford, Melrose, Methuen, Milton, Natick, Needham, New Bedford, Newton, Newtonville, North Waltham, Norwood, Peabody, Pinehurst, Plymouth, Quincy, Randolph, Reading, Revere, Rockland, Roslindale, Salem, Sherborn, Somerville, Southborough, Stoneham, Stoughton, Sudbury, Suffolk County, Taunton, Wakefield, Waltham, Watertown, Wayland, Wellesley, West Newton, West Roxbury, Weston, Westwood, Weymouth, Wilmington, Winchester, Winthrop, Woburn, and surrounding areas.