Water Damage Restoration in Needham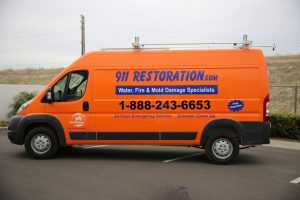 As a property owner in the Needham area, you know that water damage is one of the most common and destructive forms of property damage. This is due to water damage occurring due to a leaky appliance hose or even a pipe burst. At 911 Restoration, our technicians are IICRC certified and trained to handle all aspects of your water damage restoration. We guarantee to arrive within 45 minutes whether you live in Needham, Brookline, or any other city in the surrounding Boston area. 
Prompt action is needed for successful water damage restoration. After as little as 24 hours have passed, mold can begin growing in areas that haven't been dried out. To get the property completely dried out and without the need for mold removal you need professionals like the technicians at 911 Restoration.
Everything from mold remediation to water damage restoration is covered by 911 Restoration. If you're suffering from either problem, then give us a call. We'll be there soon to deliver the Fresh Start you need.
Water Removal Services
At 911 Restoration, we have honed our water damage restoration process to a science thanks to a combination of experience, training, and industry-leading IICRC certifications. Our water removal services begin with a visual inspection to assess the damage and determine if any mold growth has already occurred. After the inspection is complete, we can develop a plan of action.
After that, we're ready for the water extraction and drying process. Nothing less than state-of-the-art equipment is used to completely dry out your property. We verify this with the use of infrared cameras to make sure no wet spots are missed by the naked eye. Doing this ensures that mold remediation services won't be needed three months later. We strive to get the job done correctly the first time.
The process is not complete until any necessary repairs have been completed. Whether you need sheetrock for new walls or assistance with filing your insurance claim, it's all provided as part of our comprehensive emergency restoration services.
No matter where you are in the Boston area, call 911 Restoration immediately if you're suffering from water damage or mold infestation. We'll arrive within 45 minutes for our Needham residents ready to deliver a Fresh Start.
Flood Cleanup Company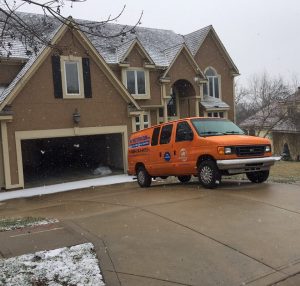 The most destructive form of water damage is flooding. The most common source of flooding is a flooded basement usually because of a pipe burst. When this occurs, nothing less than a professional flood cleanup service from trained professionals is needed. The flood cleanup process requires additional steps beyond standard water damage restoration to be completed successfully.
The reason for this is that flood water usually contains debris, dirt, and other minerals. As a result, decontamination is needed before and during the water extraction process. If the pipe burst is due to a septic pipe failing then you are looking at raw waste. With raw waste, hazmat gear is needed as an extra barrier of protection. Decontamination is completed with commercial-grade detergents and cleaners to ensure complete sanitization.
After decontamination is complete, we ensure any remaining water is extracted and dried out. If during this process, mold was discovered during the mold inspection, we also perform mold decontamination services after containing the spread of growth.
Most flooding is covered by insurance. Our years of experience working with a range of insurance companies have enabled us to be uniquely qualified to provide assistance during the claims process. Many property owners choose to have us file their insurance claim on their behalf so they can relax knowing that the help they need is on the way.
Whether its a mold inspection, mold decontamination, flood cleanup, or water damage restoration, we have you covered. Call 911 Restoration of Boston today for the Fresh Start you need to get back on track.
Servicing the cities of Abington, Acushnet, Acton, Allston, Andover, Arlington, Arlington Heights, Ashland, Assonet, Attleboro, Auburndale, Avon, Bedford, Belmont, Beverly, Billerica, Boston, Braintree, Brighton, Brockton, Brookline, Burlington, Cambridge, Canton, Chelsea, Concord, Dedham, Dorchester, Dorchester Center, Dover, Dracut, East Boston, Everett, Fall River, Framingham, Franklin, Haverhill, Hingham, Holbrook, Hyde Park, Jamaica Plains, Lakeville, Lexington, Lawrence, Lincoln, Lowell, Lynn, Lynnfield, Malden, Marlborough, Maynard, Medfield, Medford, Melrose, Methuen, Milton, Natick, Needham, New Bedford, Newton, Newtonville, North Waltham, Norwood, Peabody, Pinehurst, Plymouth, Quincy, Randolph, Reading, Revere, Rockland, Roslindale, Salem, Sherborn, Somerville, Southborough, Stoneham, Stoughton, Sudbury, Suffolk County, Taunton, Wakefield, Waltham, Watertown, Wayland, Wellesley, West Newton, West Roxbury, Weston, Westwood, Weymouth, Wilmington, Winchester, Winthrop, Woburn, and surrounding areas.