Water Damage and Mold Removal in Canton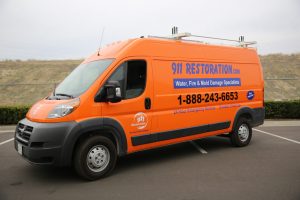 Undo the damage caused by a mold outbreak, blizzard, flood, or pipe burst in Canton. Take charge of your future by contacting 911 Restoration of Boston. You can reach us 24/7/365 to speak with IICRC certified water damage restoration and mold removal crews in Canton. Get a Fresh Start as we:
Race out to your property within 45 minutes of an emergency call

Assess your needs with a water damage inspection and mold inspection

Take care of water extraction and drying out your property

Complete comprehensive mold remediation 

Remove odors and repair damage to your home or business
Canton flood cleanup and mold decontamination techs have the experience and training to deal with any water damage emergency. Contact us if you need assistance with:
Blizzards, frozen pipes, and ice dams

Leaking pipes and pipe bursts

Sewage backups and toilet water damage

A flooded basement or crawlspace

Mold from any water damage event
Wipe away damage and get back your peace of mind by working with water damage restoration and mold removal crews right now. Contact a mold and water removal company you can trust to return your property to better-than-new condition.
What Happens During Canton Water Damage Restoration?
Canton water damage restoration isn't a one-size fits all process. You may require specialized services if you have a pipe burst, storm damage from a flood, or a flooded basement in Canton. Flood cleanup and mold removal techs can assess your needs as they perform a water damage and mold inspection in Canton.
Depending upon your situation, mold decontamination crews may offer you water cleanup services. They can:
Begin emergency boarding up, roof repairs, and water extraction

Set up fans and dehumidifiers to remove excess moisture

Check for any signs of mold growth in your property

Disinfect your property following a sewage spill

Repair water damage to your floors, walls, and ceilings

Handle total mold remediation and odor removal
Let us bring your property back to perfect condition you deserve following a winter storm, pipe burst, or flood. You can rely on mold decontamination techs to handle mold outbreaks quickly. All flood cleanup and mold remediation techs at 911 Restoration of Boston are licensed, bonded, and insured to fully renovate and store your property. Work with a professional water extraction company to ensure all traces of moisture are removed from your home or business.
Why Do You Need Mold Remediation in Canton?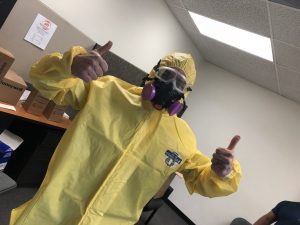 Mold occurs naturally in the world around us. In many situations, you can ignore this fungus with minimal trouble. However, if you have a flooded basement or if you experienced water damage caused by a pipe burst, mold may become a big problem.
Mold grows quickly in damp and dark environments. It can spread quickly if you experienced house flooding, damaging your property and your possessions. Some forms of mold also threaten your physical well-being. Exposure to black mold, for example, can lead to respiratory ailments and other serious threats to your health.
Fortunately, mold remediation in Canton can eradicate fungal growth from your property. Let flood cleanup techs check for signs of fungal growth with a mold inspection. If they spot warning signs with your mold inspection, they can begin prompt mold decontamination in Canton.
Take charge of your future if you have frozen pipes, a flooded basement, or a mold outbreak by contacting the water damage restoration and mold removal experts at 911 Restoration of Boston. 
\Servicing the cities of Abington, Acushnet, Acton, Allston, Andover, Arlington, Arlington Heights, Ashland, Assonet, Attleboro, Auburndale, Avon, Bedford, Belmont, Beverly, Billerica, Boston, Braintree, Brighton, Brockton, Brookline, Burlington, Cambridge, Canton, Chelsea, Concord, Dedham, Dorchester, Dorchester Center, Dover, Dracut, East Boston, Everett, Fall River, Framingham, Franklin, Haverhill, Hingham, Holbrook, Hyde Park, Jamaica Plains, Lakeville, Lexington, Lawrence, Lincoln, Lowell, Lynn, Lynnfield, Malden, Marlborough, Maynard, Medfield, Medford, Melrose, Methuen, Milton, Natick, Needham, New Bedford, Newton, Newtonville, North Waltham, Norwood, Peabody, Pinehurst, Plymouth, Quincy, Randolph, Reading, Revere, Rockland, Roslindale, Salem, Sherborn, Somerville, Southborough, Stoneham, Stoughton, Sudbury, Suffolk County, Taunton, Wakefield, Waltham, Wayland, Wellesley, West Newton, West Roxbury, Weston, Westwood, Weymouth, Wilmington, Winchester, Winthrop, Woburn… and surrounding areas.