Water Damage in Brighton
Between the abundant precipitation in Brighton and property wear and tear, there are many opportunities for water to invade your property. Flooded basements and water leaks need immediate attention to prevent structural issues and mold. Regardless of the cause, you should never have to deal with water damage on your own. You can depend on 911 Restoration of Boston to provide 24-hour emergency water cleanup. To get you the most efficient water removal service, our technicians stay available 24/7/365. We will arrive within 45 minutes, ready to conduct same-day restoration services.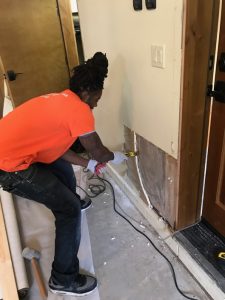 Property owners will receive a free water damage inspection. This assessment will allow our technicians to formulate an estimate of the water damage restoration needed to recover your property.
Along with checking the property for leak and flood damage, we will thoroughly inspect the premises for signs of mold growth.
Due to the speed at which mold can grow, it is crucial to receive same-day water damage restoration quickly after a water disaster takes place. Since our technicians are experts at both water and mold removal, you can trust us to mitigate all the issues affecting your property.
911 Restoration of Boston hires IICRC certified professionals so you can have total confidence in our restoration abilities. We are also licensed, bonded, and insured for your complete protection in every situation.
Whatever the circumstances may be, you can stay calm, knowing our technicians will provide you with immediate leak repairs and flood cleanup in Brighton. By the time we finish, your property will look better than new.
So, call 911 Restoration of Boston the moment you need full-service water cleanup. Our highly trained technicians will show you that a Fresh Start is possible!
24-Hour Home Flood Cleaning Service
Brighten is prone to severe weather. Tropical storms, hurricanes, nor'easters, and tornados all cause extensive flooding that can impact your property.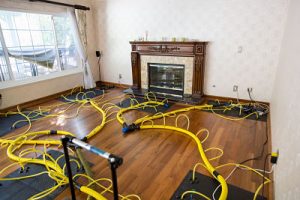 Emergency water damage restoration is vital to maintaining the structural integrity of the property and preventing mold. If you find yourself dealing with a flooded basement, our technicians will arrive within 45 minutes to start the water removal process. 
We will immediately contain the flooding and begin water extractions. Our technicians will remove water from carpet and disinfect the basement floor after flooding occurs. 
Once we contain the basement flood, we will focus on thorough drying and dehumidifying procedures. Drying services are a vital part of both water damage restoration and mold prevention. 
It only takes 24 hours for mold spores to grow once moisture is present. However, if we discover mold on the property, we are prepared to administer prompt mold remediation. While you may have concerns about mold affecting the aesthetics of your property, our main priority is keeping you safe. Mold can impact the health of anyone inhaling the spores, causing allergies and respiratory problems.
To eliminate these health risks, our technicians will take all the mold decontamination measures need to sanitize the premises thoroughly. You deserve to feel safe and secure inside your property.
Along with residential water damage cleaning and mold removal, 911 Restoration of Boston specialize in commercial restoration. Whether you own a home or business, our repair techs will conduct the flood cleanup you need to make a full recovery.
Call 911 Restoration of Boston as soon as you require flood cleaning services anywhere on your property. We will give you peace of mind by taking over everything as soon as our technicians arrive!
Our Flood Cleanup Company Puts Customer Service First
Through all of our experience, 911 Restoration of Boston has come to understand that customer service is an essential part of water damage restoration. It is our duty to ensure you feel comfortable with all the work conducted on your property.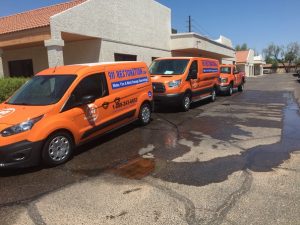 Water damage can be challenging, but with our technicians by your side, you will see that the recovery process can be a positive experience. No matter how severe the circumstances, 911 Restoration aims to spread the Fresh Start attitude to you and your family.
To ensure your wellbeing throughout the water mitigation, our staff will answer all your questions and give you as much information about the situation as possible.
Our top priority is to put you at ease by helping you with anything you need. This assistance includes providing you with a free insurance consultation. By allowing a professional to go over your insurance policy, you will fluently understand the coverage you are entitled to receive.
As well as assisting you with your policy, our staff will file your insurance claim and directly bill your provider. Our technicians will also help you take inventory of your losses, so your insurance company has all the information they need to cover the water cleanup services.
911 Restoration of Boston values professionalism, and our staff aims to prove our dedication to you. You can trust our repair techs to take care of your property as if it were our own.
Our technicians care and understand what you need from a flood cleanup company. So, call our professionals the moment you need water damage restoration in Brighton. We will turn your water disaster into a Fresh Start today!
Servicing the cities of Abington, Acushnet, Acton, Allston, Andover, Arlington, Arlington Heights, Ashland, Assonet, Attleboro, Auburndale, Avon, Bedford, Belmont, Beverly, Billerica, Boston, Braintree, Brighton, Brockton, Brookline, Burlington, Cambridge, Canton, Chelsea, Concord, Dedham, Dorchester, Dorchester Center, Dover, Dracut, East Boston, Everett, Fall River, Framingham, Franklin, Haverhill, Hingham, Holbrook, Hyde Park, Jamaica Plains, Lakeville, Lexington, Lawrence, Lincoln, Lowell, Lynn, Lynnfield, Malden, Marlborough, Maynard, Medfield, Medford, Melrose, Methuen, Milton, Natick, Needham, New Bedford, Newton, Newtonville, North Waltham, Norwood, Peabody, Pinehurst, Plymouth, Quincy, Randolph, Reading, Revere, Rockland, Roslindale, Salem, Sherborn, Somerville, Southborough, Stoneham, Stoughton, Sudbury, Suffolk County, Taunton, Wakefield, Waltham, Watertown, Wayland, Wellesley, West Newton, West Roxbury, Weston, Westwood, Weymouth, Wilmington, Winchester, Winthrop, Woburn, and the surrounding areas.