Water Damage and Mold Removal Roslindale
The extreme cold winter weather of Massachusetts can put homes at risk of experiencing water damage, which is why the water damage Roslindale unit at 911 Restoration of Boston is available 24/7/365.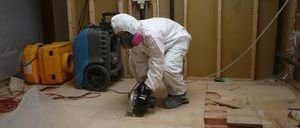 In order to prevent the most amount of damage, the Roslindale water removal technicians guarantee an arrival time of within 45 minute  for all water related emergencies. This is why our water damage Roslindale staff are always standing by, so our technicians can get to your property as soon as possible.
Whether it is a tiny leak repair or a massive floodwater removal job, our IICRC certified water damage Roslindale agents wants our customers to feel taken care of when our specialists arrive on the scene. Time is of the essence when dealing with invading waters, and our mold removal Roslindale professionals never want you to have to wait long for help, which is why our water damage Roslindale team have experience mitigating:
Washing Machine Leakage

Pipe Burst

Roof and Ceiling Leaks

Home Flooding

Water Heater Explosions

Mildew odor

Mold and Fungus

Toilet Overflow

Black Water

Ruptured Hoses

Ice Machine Malfunction Leak

Leaky Shower Pans
When you contact our offices we will get water damage Roslindale professionals to your doorstep, ready to conduct your free home inspection. So, call our our water damage Roslindale pros the moment you need assistance and our crews will provide you with same day services as soon as we arrive on the damage site.
Washing Machines Can Cause Home Flooding
Most of us just put in a load of laundry and pretty much forget about it until we hear the buzzer go off letting us know it is time for the dryer.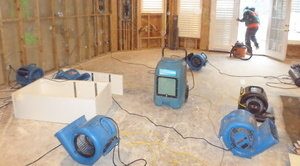 This is usually a safe system, unless there are tears in the water hose that connects the washing machine to its water source.
When there are cracks and holes in the hoses that help run these big water-based appliances, then they can easily rupture, causing water to immediately flood the area.
The Roslindale water disaster agents are well-versed in the damage that a faulty washing machine hose can accomplish, so when you call on us for help, you can be sure that we know exactly how to remediate the situation.
We know what to look for in these hoses, so not only will we get your home dry again, but we will patch up the source of the problem, as well. When you do not regularly maintain your appliances, our water damage Roslindale crews know that it can easily cause many water issues on your property, including mold and fungus infestations
Our water damage Roslindale unit has dealt with many different plumbing leaks, pipe bursts and other difficulties over the years, so you can trust our operation to fix it all.
By checking the pipe joints on a regular basis, our water damage Roslindale workers can help you can locate the source of the problem. Even the smallest leak requires immediate action by our members, because all it takes is a small amount of water to cause mold growth. Call the water damage Roslindale pros today, and we will get you the fresh start you deserve.
Our Flood Mitigation Staff Will Do All They Can To Keep Your Expenses Low
We take our professionalism very seriously, making sure to apply it to everything we do in the home restoration field. When it comes to our homeowners, our water damage Roslindale unit takes customer service very seriously, and our operation aims to provide you with the best kind in the industry.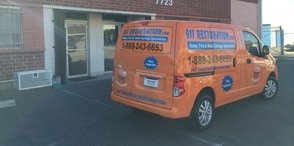 Our water damage Roslindale workers understand just how overwhelming dealing with leak damage can be, so our members make sure to stay accessible to all of our customers throughout the whole process.
When it comes to our clients, we will go that extra mile to ensure customer satisfaction, even if that means handling the entire insurance process.
Our water damage Roslindale crew will help you figure out your insurance coverage, even filing your claim for you if need be. We never want you to wait long for assistance, so we offer same day services and always arrive with top of the line gear needed to begin restoration procedures.
Even if your provider does not cover all your costs, you can be sure that our water damage Roslindale professionals will provide you with affordable prices on all of our services. We want to get your the most affordable, competent help in the industry, so call our water damage Roslindale team at 911 Restoration Boston today, and we will handle everything.