Water Damage North Waltham
All areas of your home can becomes flooded, even the parts that are out of sight like your crawlspace, and, if that occurs, our water damage North Waltham agents at 911 Restoration Boston know how to get it clean and dry again quickly.
When you hire our company to repair your home, you can rest assured that our North Waltham water extraction specialists will get the job done correctly the first time around.
We mitigate all causes of water damage, such as:
Burst Pipes

Washing machine overflow

Ruptured hoses

Leaky shower pan

Ice machine Malfunction

Flooding

Roof leaks

Sewage backups

Appliance malfunction

Water heater explosions
Our water damage North Waltham pros always respond quickly to water-based disasters, arriving within 45 minutes or less of receiving your call no matter what time you need assistance.
You can depend on us around the clock, because we keep our phone lines available 24/7/365,  where North Waltham flood cleanup crews are standing by at all hours.
Call our water damage North Waltham unit today and we will provide you with a free home inspection as soon as we arrive on the scene.
Maintain Your Crawl Space To Prevent A Pipe Burst
There are specific things most homeowners know they can do to prevent flooding in their home, but a lot of the time the crawl space is overlooked.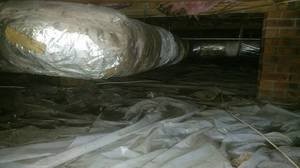 If you have a home with a ventilated crawl space then it is best to seal it off before the cold months begin in order to protect your pipes from freezing during the winter.
You can use industrial strength cardboard and duct tape to cover the vents and access to the crawl space. This will act as a shield against cold winds.
Check your basement for cracks in the windows that might let cold air touch the pipes and inspect the insulation to make sure none of it is missing or damaged.
Anything you can do to reduce the amount of cold air that can have access to your plumbing will help stop freezing and subsequent pipe bursts.
Call our water damage North Waltham professionals if you have any concerns about your plumbing or preexisting flood damage and we will do whatever it takes to mitigate the situation.
Our Floodwater Removal Pros Will Always Give It Their All To Help You
We understand that when you find yourself unexpectedly dealing with a water emergency you can feel pretty overwhelmed and that's a normal response.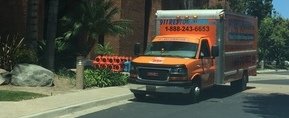 This is why we make it part of our duty to provide you with optimal customer service, that way we are constantly in tune with all of your wants and needs throughout the renovations process.
Being entirely accessible to our customers is on the top of our list and our water damage North Waltham techs wish to help you with all aspects, including the insurance paperwork.
We will even file your claim for you, submitting everything needed to get you the coverage you deserve.
So, call us the instant you find yourself dealing with moisture troubles and our water damage North Waltham cleanup experts with 911 Restoration Boston will do whatever it takes to get you on the path to a fresh start today!