Water Damage and Mold Removal Jamaica Plain
The good news is that the water damage Jamaica Plain team at 911 Restoration Boston knows exactly how to remediate any type of water damage, no matter the severity.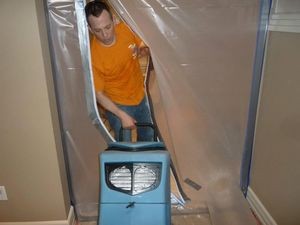 Water damage can happen to anyone, whether you live in a rainy climate or a desert area, sometimes it takes more than environmental factors to start a flood in your home.
Leaky pipes, faulty plumbing and a bad drainage supply can all cause major problems if left unattended.
Backed by over 35 years of experience, our specialists will restore your home making it even better looking than it was when you bought it.
We understand that when water damage strikes it can leave you in a tough spot, but the water damage Jamaica Plain crew will help you turn your negative day into a positive one once they explain how they are going to beautify your home.
Cleaning up water damage requires immediate attention. Getting to the home and starting the restoration process quickly and efficiently is key to preventing a mold infestation.
The water damage Jamaica Plains pros are equipped with the most state of the art machinery, preparing them for any situation.
Check Your Plumbing to Avoid Flooding and Water Damage

If you live in an older home, you may be at risk of experiencing a drainage problem. To show our customers just how important they are to us, we offer free water damage estimate on the same day you call us.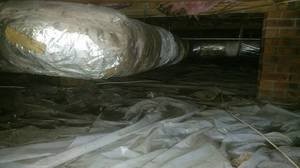 Statistics show that if your house is at least 30 years old it is way more likely to have plumbing issues, making the property increasingly susceptible to water damage.
Inspect your pipes annually, checking for condensation, leaks and corrosion.
Don't blindly pay your water bill. If it is significantly higher one month, then there may be a plumbing problem.
Call a plumber immediately if you see rust colored water coming out of faucets.
Insulate your pipes in the attics, basements and on the home exterior.
Disconnect your garden hoses during freeze warnings.
In order to help maintain your plumbing and drainage system, the water damage Jamaica Plain experts have some loss prevention tips for you to apply to your own home.
Let Us Be the Company that Remediates Your Home Water Damage
The water damage Jamaica Plains professionals are open 24/7/365 and promise to be at your home within 45 minutes of your call, ensuring that the customer feels prioritized and taken care of.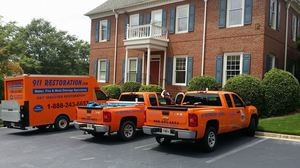 Our main concern is keeping the homeowner reassured that their house is going to be clean and safe, transforming it into a comfortable living space as soon as possible.
That way our water damage Jamaica Plain techs can begin work as soon as possible, without causing you concern about cost or hidden fees.
We make a point to work with all major insurance companies. In fact, we will do all the communication work when it comes to dealing with the insurance representatives, doing everything we can to get you the most coverage out of your policy.
At 911 Restoration Boston, branch owner Eli Elfasi wants to make sure that all his customers feel like family. Let his water damage Jamaica Plain staff give you a fresh start by giving us a call today.