Water Damage and Mold Removal Lowell
With weather conditions constantly cycling through the area, homeowners are bound to experience some type of water-related emergency, which is why the water damage Lowell office at 911 Restoration Boston is available 24/7/365 to help you all year round.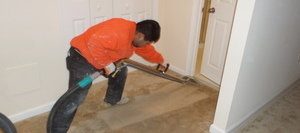 When you are in the midst of a water emergency, you need the help of a residential and commercial repair company that will respond as quickly as possible to start water removal.
Our agents use the latest water removal and drying technology to provide homeowners with fast and thorough water removal services on every job, and the same day service of our water damage Lowell specialists include a free home inspection.
We know how important it is to get water damage Lowell flood cleanup specialists to your home quickly, so when you call our headquarters you can be sure that we will get repair workers to your door within 45 minutes of receiving your call. We are trained to repair the following causes of water damage:
Pipe Burst

Home Flooding

Roof and Ceiling Leaks

Water Heater Explosions

Mold and Fungus

Mildew odor

Toilet Overflow

Ruptured Hoses

Black Water

Ice Machine Malfunction Leak

Washing Machine Leakage

Leaky Shower Pans
Call our water damage Lowell sewage extraction agents today, and we will immediately give you a free home inspection, so we can begin the restoration process.
Mold Can Be Harmful To Your Health When Left Untreated
Water damage is also caused by plumbing problems, and our water damage Lowell pros are available around the clock to make all repairs and perform any mold restoration services that are necessary.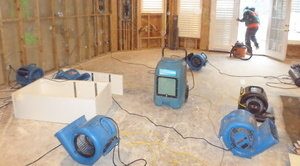 With so many years in the water damage restoration field, we know that it is necessary to implement a fast plan of action when dealing with water.
If it sits too long on any given surface, such as food flooring, carpets, drywall and furniture, it can begin to spawn mold growth. 
Mold spores only need a day to begin infesting a property, so when we arrive on the scene we use our top of the line gear to begin pumping out water, drying the area and clearing out any traces of mold.
Our mold removal Lowell crew knows that water damage can occur due to plumbing problems such as a leaking water heater, triggered fire sprinklers, a washer burst and many more circumstances. This type of flooding can result in rot, mold growth, and a devaluation of your property when not handled professionally.
Our water damage Lowell crew understands that in a water crisis time is of the essence. That's why we respond so quickly to begin pumping water out of your home right away.
Our flood mitigation pros are licensed, bonded, and insured to assist you with all your water damage needs, including fungus, mold, and mildew eradication. So, call us today, and our team members will do whatever it takes to get you a clean, safe home.
Our Flood Removal Team Keeps The Customer Happy At All Costs
There is nothing more important to us than customer service, and our water damage Lowell moisture removal experts make sure to keep their clients happy throughout the entire process.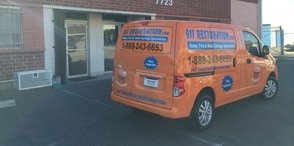 We always keep you informed on what needs to be done to your property, ensuring that no surprises pop up along the way.  We just want to make this whole ordeal as easy as possible for you.
To best do that, our water damage Lowell flood cleanup experts will even handle your insurance claim for you, doing everything they can to get you the coverage you deserve. 
Our flood removal professionals find it necessary to offer same day services for all water-based issues, ensuring that the moisture does not cause permanent damage to the home.
We offer peace of mind by offering water damage restoration services that puts the customers first, whether you are a business owner that needs their doors open as soon as possible, or a homeowner that needs to know their belongings are being treated with care.
Offering efficient water damage restoration at an affordable price is makes 911 Restoration the best call you can make for disaster restoration. Call us as soon as you discover water flooding into your home or commercial property, and our water damage Lowell staff will do whatever it takes to get you affordable, professional assistance in no time.