Water Damage and Mold Removal in Medford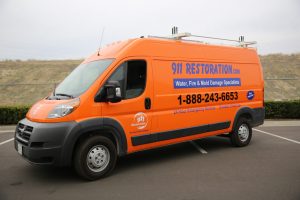 Do you need help handling a flood, sewage backup, or pipe burst in Medford? 911 Restoration of Boston can offer you a Fresh Start today. Contact IICRC certified water damage restoration and mold removal crews to begin repairs and renovations. Techs take calls 24/7/365 and can reach your property within 45 minutes.
Once Medford flood cleanup and mold remediation crews arrive, they can review your needs with a water damage inspection and a mold inspection. Based on the results of your water damage and mold inspection, they can: 
Remove water from your property

Repair damage caused by a pipe burst

Fix leaking pipes or frozen pipes

Handle a flooded basement or crawlspace

Take care of mold decontamination

Remove odors and address aesthetic damage
Find out more about how a water removal company can help you by contacting our water damage restoration and mold removal techs in Medford right now.
How Long Does Water Damage Restoration Take in Medford?
The time it takes to complete Medford water damage restoration and mold removal varies depending upon:
The type of water damage you experienced

The extent of the damage to your property

The time water was allowed to remain in your home or business
Getting help quickly can reduce the overall costs for flood cleanup and mold remediation in Medford. In fact, the experts recommend that you begin water damage restoration and mold decontamination as quickly as possible. 911 Restoration of Boston offers same-day services, starting with a water damage and mold inspection in Medford.
Let flood cleanup and mold remediation experts develop a personalized plan involving mold removal and water cleanup services for you. Get back your peace of mind by allowing us to handle a blizzard, pipe burst, or flooded basement in Medford.
What Should You Look for in a Medford Mold Remediation Company?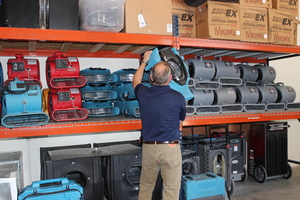 A skilled mold decontamination and water extraction company can put your property back together against after a flood or pipe burst. If you have a flooded basement, frozen pipes, or a sewage spill, you should contact a company that:
Works with licensed, bonded, and insured techs

Can reach your property quickly to begin working

Has experience and training handling commercial and residential water damage emergencies
911 Restoration of Boston's flood cleanup and mold remediation techs are ready to fully renovate and restore your property. A prompt water damage and mold inspection allows them to identify your needs if you have a flooded basement, leaking pipes, or damage from a winter storm.
Let us provide you with a Fresh Start now by beginning mold removal and water damage restoration in Medford today. Crews can even take care of mold decontamination in Medford if you experience a fungal outbreak caused by house flooding.
Servicing the cities of Abington, Acushnet, Acton, Allston, Andover, Arlington, Arlington Heights, Ashland, Assonet, Attleboro, Auburndale, Avon, Bedford, Belmont, Beverly, Billerica, Boston, Braintree, Brighton, Brockton, Brookline, Burlington, Cambridge, Canton, Chelsea, Concord, Dedham, Dorchester, Dorchester Center, Dover, Dracut, East Boston, Everett, Fall River, Framingham, Franklin, Haverhill, Hingham, Holbrook, Hyde Park, Jamaica Plains, Lakeville, Lexington, Lawrence, Lincoln, Lowell, Lynn, Lynnfield, Malden, Marlborough, Maynard, Medfield, Medford, Melrose, Methuen, Milton, Natick, Needham, New Bedford, Newton, Newtonville, North Waltham, Norwood, Peabody, Pinehurst, Plymouth, Quincy, Randolph, Reading, Revere, Rockland, Roslindale, Salem, Sherborn, Somerville, Southborough, Stoneham, Stoughton, Sudbury, Suffolk County, Taunton, Wakefield, Waltham, Wayland, Wellesley, West Newton, West Roxbury, Weston, Westwood, Weymouth, Wilmington, Winchester, Winthrop, Woburn… and surrounding areas.