Water Damage and Mold Removal in Plymouth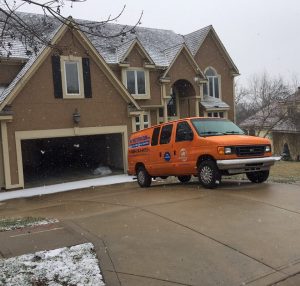 911 Restoration of Boston can help you take care of water damage restoration and mold removal in Plymouth. Our flood cleanup techs are IICRC certified to take care of water damage caused by floods, blizzards, and pipe bursts in Plymouth. Crews can reach your property within 45 minutes, 24/7/365. Contact us now if you need:
Water Extraction After a Natural Disaster or Pipe Burst

Emergency Storm Repairs, Boarding Up, and Roof Repairs

Help Cleaning Up a Flooded Basement

Repairs for Leaking Pipes or Frozen Pipes

Cleanup Following a Sewage Backup
Water damage cleanup specialists can take care of both commercial and residential property damage, including ceiling leaks and carpet water damage. The pros at 911 Restoration of Boston can even perform a mold inspection for you after a flood or a pipe burst.
Mold may become a serious problem after you experience flooding caused by a winter storm, hurricane, or plumbing emergency. Mold grows quickly in damp environments, which means you might need mold remediation services, especially if you have a flooded basement in Plymouth.
A mold inspection in Plymouth can assess your mold decontamination needs. Techs can inform you about your options for completely renovating and restoring your property. Get started with same-day services so you can get back your peace of mind after a flood, storm, pipe burst, or sewage backup. We'll complete water damage restoration and mold remediation in Plymouth as quickly as possible once you contact us.
Who Can You Call for Sewage Related Cleanup in Plymouth?
Here at 911 Restoration of Boston, we believe that every water damage emergency should be taken seriously. However, we understand that some events, like sewage backups, may be especially disturbing for property owners. Fortunately, our Plymouth flood cleanup techs are licensed, bonded, and insured to take care of sewage cleanup. Crews have the equipment and training to:
Remove Sewage Water from Your Property Quickly

Stop Additional Sewage from Entering Your Home or Business

Disinfect All Areas Experiencing Sewage Water Damage

Check Areas Exposed to Sewage for Mold Growth
A mold inspection can be very important after a sewage backup, especially if the sewage flowed downward and flooded your basement. Let us check this area for any signs of mold growth while crews handle water removal and cleanup. 
If mold remediation techs find evidence of fungal growth after you experience a sewage backup or a flooded basement, they can begin work quickly. Mold decontamination crews can even send a sample of the mold in your property to a 3rd party laboratory for mold testing. This process can identify the type of mold growing in your home or business.
Plymouth water damage restoration and mold removal techs can address any water damage emergency, not just sewage spills. Crews are standing by to assist you if you experience an ice dam or frozen pipes in the winter months. You can also contact us right away for help recovering from a hurricane, major flood, or pipe burst. Let us offer you the personalized clean-up services you need so you can move forward with peace of mind.
What Does Plymouth Mold Remediation and Water Cleanup Cost?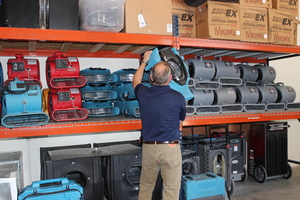 Every water damage event – including pipe bursts and sewage backups – requires specialized water damage restoration and mold remediation services. This means that there is no set cost for flood cleanup and mold removal in Plymouth.
Plymouth water damage repair techs can assess the extent of your property damage to come up with an estimate of the costs to renovate and repair your property. This can be done alongside your mold inspection in Plymouth.
The mold removal techs at 911 Restoration of Boston also have experience working with all insurance companies in the area, which can help with the charges for water extraction, drying, dehumidification, and property repairs. Let us provide you with a free insurance consultation to review your options following a pipe burst, blizzard, or hurricane.
Once you know what to expect from flood cleanup and mold decontamination in Plymouth, techs can begin restoration work on your property. The experts at 911 Restoration of Boston can:
Use Pumps to Extract Water from Your Property

Dry Your Home or Business with Dehumidifiers

Check for Hidden Moisture Using Infrared Scanners

Repair Damage to Leaking or Burst Pipes

Clean and Disinfect Flooded Areas

Handle Mold Cleanup and Decontamination
Make sure you're ready to get a Fresh Start if you have a flooded basement or a pipe burst in Plymouth by contacting us right now. Our mold decontamination techs are standing by to start repairs on your home or business.