Snow Storm Damage Boston
Snowstorms in Boston are typical during the winter, and the chances of incurring water damage as a result of the heavy snow, intense winds, and freezing temperatures can be likely during these blizzard conditions.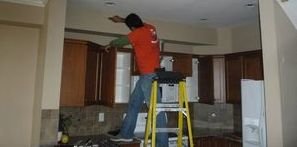 If you need snow storm damage services, you can count on the technicians at 911 Restoration of Boston to be available 24/7/365 to provide you with any disaster restoration you may need.
The snow storm damage specialists make it their priority to arrive at the scene within 45 minutes of receiving your call when you are in need of emergency water cleanup.
When you call 911 Restoration of Boston, the IICRC certified technicians will assist with an array of disaster restoration services, including ice dam removal and pipe burst repairs. The snow storm damage pros offer same day services, so you do not have to wait long for assistance when you find yourself in the midst of the effects of a nor'easter.
Call the licensed, bonded and insured specialists when blizzard conditions cause you to need immediate disaster restoration services, and they will repair your property, returning it to you in even better than its original state.
How to Keep Your Home Safe During A Snow Storm
There are simple ways to ensure your property does not incur water damages during a snow storm. The last thing you want is to wake up to a flooded living room because your pipes burst.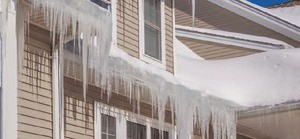 The snow storm damage specialists are fully experienced and know how to handle water damage situations even in the most intense conditions. The most important thing is that our disaster restoration team will arrive fully prepared and geared with top-of-the-line equipment and tools.
The longer water remains stagnant in one area of the property, the higher the chances are of a mold infestation forming. You can avoid mold removal services by calling the snow storm damage unit immediately upon discovering water damage in your home or business.
When you hire our snow storm damage pros, you can be sure that will go the extra mile to make sure your property stays dry, clean and protected in the midst of a blizzard. In fact, the disaster restoration professionals want to make sure you are prepared before a storm hits. Below are some tips from our snowstorm Boston specialists that any property owner can implement during cold weather conditions.
Fill window seams and cracks with weather strips. This simple task not only keeps cold air and snow out, but it will also reduce energy use, which will result in lower utility bills.

Allow a trickle of water to continually flow through your pipes to prevent pipe bursts.

Clean your gutters and chimneys before the peak of the storm to allow proper runoff.

To prevent your plumbing system from freezing, insulate your pipes.
If you wait to prep your home, then it will be harder to maintain once the storm season begins. Call the disaster restoration unit if you have any questions regarding snow storm damage and they will give you the peace of mind you deserve.
Properly Dealing With Snow Storm Damage
Intense weather conditions can impact your routine. Roads can close off, schools can shut down, and seeing snow storm damage in your property can make it even more difficult to think straight.

This is why 911 Restoration of Boston makes themselves available to their customers around the clock. While the technicians are resolving repair issues onsite, our project managers will walk you through your next steps and, more importantly, insurance protocols.
The goal is to always provide each of our customers with high-quality and long-term snow storm damage solutions.  Once the repairs are complete, you and your family will have a safe place to hide from the storms all winter long.
So, call the disaster restoration team at the first sign of snow storm damage in your property, and 911 Restoration of Boston will show you how they can turn a blizzard into a fresh start!