Mold Removal in Dorchester Center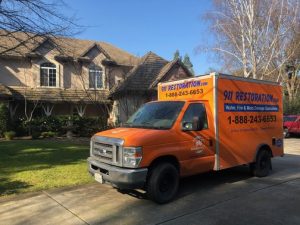 Property owners in Dorchester Center know that property damage can occur at any time. Some of the most common types are water damage and mold contamination. The reason both are so common is due to how they interrelate. Without proper water damage restoration, the water creates a perfect environment for mold to grow in. At 911 Restoration, our IICRC certified technicians are ready to handle your restoration needs from mold remediation to water damage restoration. Whether you live in Dorchester Center, Lowell, or another city in the Boston area we guarantee to arrive within 45 minutes of receiving your call.
Some common signs of mold include:
Rotting wood

Crumbled drywall

Visible mold

Breathing problems

Headaches

Persistent cough

Pungent odor
Don't try to clean the mold yourself. Normal cleaners and cleaning methods are ineffective and will actually cause the mold spores to go airborne and spread to create new colonies. That's why professional mold removal is the only effective solution available. Whether you just need a mold inspection or full mold remediation, call 911 Restoration immediately. Your Fresh Start is waiting for you.
Mold Removal Companies
At 911 Restoration, we strive to provide nothing less than the best service possible. As your mold removal company, we have developed a perfected mold remediation process thanks to our training and years of experience. In addition, we provide a local approach that is sensitive to the needs of Dorchester Center residents for a truly comprehensive mold removal experience. Our approach makes us uniquely qualified to handle everything from mold decontamination to water damage restoration.
Before we unload the equipment, we perform a mold inspection after arriving on the scene. The inspection helps learn if mold does exist on the premises, how extensive the growth is, and if water damage restoration services will be needed. After learning the extent of the mold infestation, we can work on containment and mold decontamination.
Through containment and decontamination, we can ensure the mold is neutralized and won't spread to create new colonies. Once neutralized its time for everyone's favorite step. That step being mold removal. While the mold is removed, we will perform any water damage restoration measures needed to complete the job to 100% satisfaction.
Sometimes, physical damage to the property will occur before restoration can begin. When this occurs, we provide the needed repairs to get the property back to good as new. These services are provided on an as-needed basis upon our customer's approval.
Call 911 Restoration as soon as you suspect mold or need water damage restoration. The impact is minimized with prompt action so don't wait to get the Fresh Start you need.
Water Damage Cleanup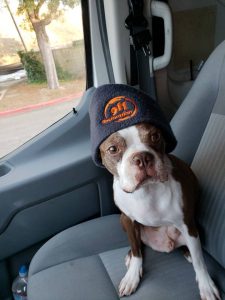 In severe cases, water damage cleanup or flood cleanup is necessary. Usually, this happens with large amounts of water from something like a pipe burst. When flooding occurs, mold is more likely thanks to the increase in water along with the contaminants from pipes and the floor. That's why nothing less than a combination of flood cleanup and mold remediation will do in this case.
The first step after donning hazmat gear is decontamination. The water needs this treatment and so does the mold. Once complete, extraction and drying can occur. With flooding, the water needs to be removed before the mold can so the process needs to happen quickly. After the property is dried out, mold removal can happen. Depending on the type of mold present and the contaminants in the water we may provide a second decontamination step.
One of the most dangerous types of mold is black mold. This type can cause organ shutdown and even death if left unchecked for too long. With contaminated flood water, the likelihood of black mold goes up quickly. If black mold is suspected, we will provide mold sampling and testing services to rule out the possibility.
Call 911 Restoration of Boston for guaranteed service within 45 minutes whether you live in Dorchester Center or another city in the Boston area. Get your Fresh Start today!
Servicing the cities of Abington, Acushnet, Acton, Allston, Arlington, Arlington Heights, Ashland, Auburndale, Avon, Bedford, Belmont, Billerica, Boston, Braintree, Brockton, Brookline, Burlington, Cambridge, Canton, Chelsea, Concord, Dedham, Dorchester, Dover, East Boston, Everett, Fall River, Framingham, Haverhill, Hingham, Holbrook, Hyde Park, Jamaica Plains, Lakeville, Lexington, Lawrence, Lincoln, Lowell, Lynn, Lynnfield, Malden, Maynard, Medfield, Medford, Melrose, Milton, Natick, Needham, New Bedford, Newton, Newtonville, North Waltham, Norwood, Peabody, Pinehurst, Quincy, Randolph, Reading, Revere, Rockland, Roslindale, Salem, Sherborn, Somerville, Southborough, Stoneham, Stoughton, Sudbury, Wakefield, Waltham, Watertown, Wayland, Wellesley, West Newton, West Roxbury, Weston, Westwood, Weymouth, Wilmington, Winchester, Winthrop, Woburn, and surrounding areas.