Water Damage Newton
After your home has become flooded with water, you can call the water damage Newton pros at 911 Restoration Boston and they will be at your home in under an hour to begin remediation procedures.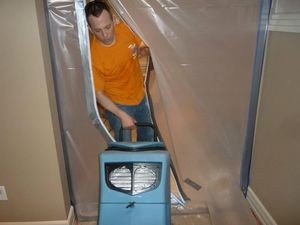 After a water crisis, you can rest assured knowing that our Newton water cleanup techs are going to make everything better.
Our Newton floodwater removal team is available 24/7/365, so you can call us the moment disaster strikes, no matter how late or early it may be.
We guarantee you service within 45 minutes and same day service for all water disasters.
Concerns about the state of your home are wiped away by our Newton leak repair pros. We are capable of handling carpets, tile, wood flooring, and anything else that gets wet.
All water accidents are time sensitive and require immediate mitigation to prevent permanent damage.
Small leaks can lead to big damages when they are left unchecked, so it is important for homeowners to heck faucets, pipes in cabinets, exposed pipes in basements, and exposed pipes outdoors for leaks on a regular basis in order to keep disasters away.
If your home has already undergone a flooding emergency, then immediately  call our Newton water extraction operation today and get your free home inspection.
Water Damage Emergencies and Preventive Maintenance
The leading cause of water damage in residential homes is due to water transportation issues, such as pipe bursts and water hose ruptures. Hoses from water heaters, washing machines, and other major water-connected appliances should be replaced every decade.
In the winter, exposed pipes are at risk of freezing over and bursting, due to expanding water causing a rupture which may flood your home.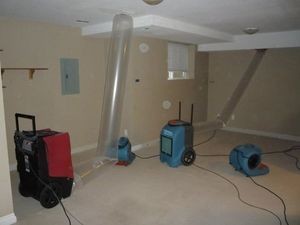 Our Newton flood damage eradication technicians want to share some simple steps to prevent floods from a pipe burst:
Make sure to keep water moving by leaving a faucet open. Water in motion is less likely to freeze than water that is at a standstill.
If you discover a frozen pipe, call our Newton water removal unit. All too often a homeowner will try to thaw it themselves and cause costly damage to their home.
Insulate exposed pipes.
Expose indoor pipes to the heater by leaving doors and cabinets open.
When water damage occurs because of a pipe burst, shutting the water off in your home saves big bucks. The next step is calling us, and we will take over from there.
Everything our Newton water disaster specialists do for you is for your safety. Wearing hazmat suits and using state of the art gear makes us prepared for the most critical of water restoration efforts. Call us today and our heavy duty equipment will have your home back to a fresh start status in no time.
Licensed, Bonded, Insured, and Well-Versed In All Forms of Water Damage

Calling us means that you will get the best, affordable care in the business. Our Newton flood damage restoration professionals work for you, and not for the insurance companies, so you can count on us to keep costs low.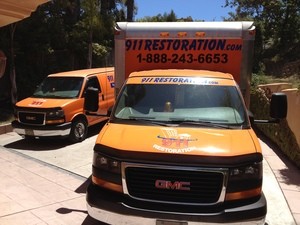 We have no problem filing your insurance claims, because we are confident that we have the extensive knowledge to get you the financial aid you deserve.
There are some types of water that are more dangerous than others. Black water, most commonly from raw sewage, is considered toxic due to its high level of contaminants, but our Newton flood cleanup agents know how to safely handle it.
Our Newton plumbing experts want homeowners to check their conditions for cracks so they can be replaced early on if need be. Our Newton water emergency crew is licensed, bonded, and insured, which means that your worries end when we walk through your door.
With so many years in the field, our knowledge of insurance policies ensures that those pesky insurance adjusters don't refuse you the help you deserve.
Call our water damage Newton cleanup staff with 911 Restoration Boston and will be here for you when you need us the most to take care of everything today!