Water Damage and Mold Removal Malden
When severe weather causes rainwater to seep into your home, the water damage Malden pros at 911 Restoration of Boston will be there to extract all the invasive water and repair the damage.
Our water damage Malden crews provide you with the most efficient leak, flood and plumbing issue remediation services in the industry, such as:
Pipe bursts remediation

Washer hose bursts correction

Mold and fungus infestation cleanup

Water heater leak repair

Toilet overflow sanitization

Black Water Cleanup

Sanitization

Odor Control

Fire sprinkler malfunction restoration

Flooded basement water removal

Flooded crawlspace cleanup

Complete repair of all damage
Our operators are available 24/7/365 so you can call us the moment a water disaster happens, that way the moisture doesn't have time to cause permanent damage that may effect your home's structure.
Once we are called to the scene, we will arrive within 45 minutes and conduct a free home inspection. This way both the homeowner and the workers are on the same page with what issues need to be addressed.
Call our water damage Malden unit today and you can rest assured that same day services will be provided as soon as we get on the premises.
Your Roof Is Meant To Protect You Against The Effects Of Water Damage
Boston is known for having extreme weather patters, filled with snowy winters, heavy rainstorms and humid summers. Your roof takes quite a beating all year round, and usually does a good job at keeping you dry.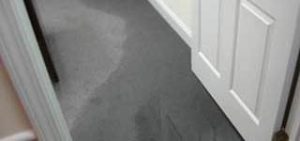 In order to keep the roof over your head in tip top shape you need to be consistent with its maintenance, this way any issues are spotted right away.
Our water damage Malden techs know what to look for when checking a roof, including loose shingles, cracks in the mortar, damaged gutters and malfunctioning downspouts.
By getting your roof inspected annually and immediately repairing any issues, you will save yourself from going through costly water damage later on down the line.
Don't let moisture seep into your home's interior and call our water damage Malden experts the moment you notice any leakage or water stains on your ceiling.
We Will Turn Water Damage Into A Fresh Start
You can't let it go unmitigated or else it will cause permanent damage, so it is necessary to get water damage Malden professionals to the home as soon as possible to begin repairs.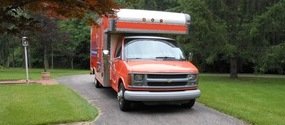 As prepared as you may think you may be, once water damage is discovered on your property you are always an inconvenience.
Even though at the beginning it may seem like a complete hassle, we will show you how this whole experience can actually be positive in the end.
Although unplanned, this repair work may lead to the remodel you have always wanted, and you can count on us to give you the home of you dreams, no matter how severe the initial damage may be.
Providing you with this level of customer service is very important to us, and we are passionate about proving our dedication to you and your household. Call our water damage Malden team at 911 Restoration of Boston today and we will show you how a leaky roof can pave the way for a fresh start.