Mold Removal in Waltham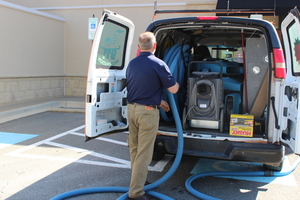 Take charge if you spot signs of mold growth in your home or business in Waltham. Call the mold removal professionals at 911 Restoration of Boston to get a Fresh Start right away. IICRC certified Waltham mold remediation techs can reach your property within 45 minutes, 24/7/365, to offer you:
Mold Testing Through a 3

rd

Party Laboratory

A Free Visual Mold Inspection for Property Owners Only

Pack Out and Storage Services for Your Undamaged Belongings

Repairs for the Underlying Causes of the Mold Outbreak

Comprehensive Residential and Commercial Mold Decontamination
Getting fast help with mold remediation in Waltham can limit the total time it will take to restore your property to better-than-new condition. Mold can continue to spread each day it remains in your property. Fortunately, mold remediation can stop this fungus in its tracks, protecting un-infested areas of your home or business.
The mold cleanup pros at 911 Restoration of Boston are licensed, bonded, and insured to remove all strains of mold, including toxic molds. This means you can protect your health and your property by contacting us immediately after you discover a mold infestation in your property.
Our mold remediation crews won't make you wait to get help if you're dealing with a mold outbreak. Crews can race out to your property to begin same-day mold cleanup in Waltham. Get started today with a mold inspection that can identify your unique needs. Techs can personalize your mold decontamination options to ensure your property is returned to better-than-new condition.
What Types of Mold Grow in Properties in Waltham?
You may be wondering what type of mold is growing in your home or business. While exact mold identification requires mold testing, you may be dealing with some of these common types of mold in Waltham:
Aspergillus

. This kind of mold often grows on food, like bread or potatoes. It can also grow inside your HVAC system, spreading through the vents to different areas of your home or business.

Cladosporium

. A mold that can look green or black. Cladosporium prefers to grow in damp, moist environments, like toilets. It can also grow in air ducts and other locations.

Stachybotrys Chartarum

. We also refer to this as black mold. Black mold is a toxic type of fungus that can be very dangerous. You should limit your exposure to black mold as much as possible.
You may also find white molds growing in your home or business. Some types of white mold are just young examples of other molds. Other white molds are mildew. You may be dealing with mildew if you spot a white, mold-like substance on a houseplant, for example.
Regardless of the type of mold growing in your property, mold removal techs can help you. Let us complete a mold inspection in Waltham to learn more about the extent of your mold infestation and the kind of mold you are dealing with. Crews can begin mold decontamination in Waltham right now, no matter what type of mold is growing in your home or business.
What Happens During Mold Cleanup in Waltham?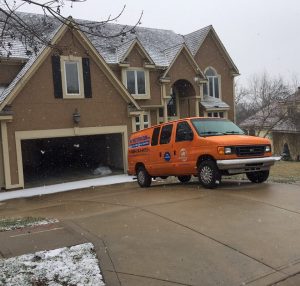 It's natural to wonder what you should expect from mold cleanup in Waltham. While techs will personalize your services based on the results of your mold inspection, the following steps are a common part of the mold remediation process:
Isolating Infested Areas with Plastic Sheeting and Negative Air Pressure Machines

Identifying the Specific Type of Mold with Mold Testing

Setting Up Air Filters to Get Rid of Mold Spores

Scrubbing and Disinfecting All Surfaces with Mold Growth

Cleaning Items Exposed to Mold

Disposing of Items That Cannot Be Cleaned

Handling Odor Removal for All Areas of Your Property

Completing a Final Mold Inspection to Ensure Your Property is Fully Restored
Water damage restoration and flood cleanup services may be required if your mold infestation was caused by a flood or a pipe burst. The professionals at 911 Restoration of Boston can take care of water damage cleanup alongside mold removal, to ensure your property in brought back to perfect condition as quickly as possible.
Make sure that you get the professional help you need recovering from any type of mold growth by contacting us right now. Mold decontamination crews can take your call 24/7/365 and they won't make you wait to start mold removal in Waltham. Techs can also offer you a free insurance consultation after a mold infestation. Let us address all of your needs immediately, so you can move forward with peace of mind and a Fresh Start.