Mold Removal in Quincy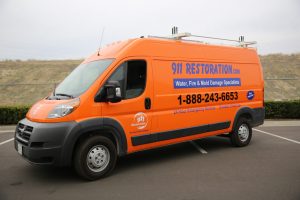 You can get professional help with mold removal in Quincy by contacting 911 Restoration of Boston. Our IICRC certified mold remediation techs can reach your property within 45 minutes of an emergency call, 24/7/265. You deserve a Fresh Start after a mold infestation. You can get the help you need to eradicate mold by contacting us today.
Mold cleanup crews in Quincy can take charge as soon as they reach your property. Techs can complete a free visual mold inspection for property owners only to assess the situation in your home or business. During your mold inspection, techs can collect a sample of the mold to send to a 3rd party laboratory for testing. Based on their findings, mold decontamination techs can:
Personalize Your Mold Removal Services

Isolate Sections of Your Property with Mold Growth

Utilize Cutting-Edge Equipment for Mold Cleanup

Scrub Down and Disinfect Areas Exposed to Mold

Handle Odor Removal and Disposal of Mold Infested Items
No job is too big or too small for the mold decontamination experts at 911 Restoration of Boston. Crews are licensed, bonded, and insured to handle commercial and residential mold abatement. The pros at 911 Restoration of Boston also have the resources and training to wipe out the cause of your mold infestation.
Many mold outbreaks are caused by flooding or a plumbing emergency. Let us handle water damage restoration alongside mold removal to bring your property back to perfect condition here in Quincy.
Can Mold Grow in Your Basement in Quincy?
Mold is a form of fungus that can grow almost anywhere with damp and dark conditions. This means that mold can easily grow in your basement, especially if you recently experienced a water damage event. Mold can also grow under your floors and behind your walls, making mold infestations difficult to notice in some situations.
You may suspect you are dealing with a mold outbreak if you notice strange smells. Discoloration on your walls, floors, ceilings, or possessions can also indicate a mold infestation. You can contact 911 Restoration of Boston to check on suspected mold. Techs can perform a mold inspection in Quincy today, so you don't have to wonder whether or not you're dealing with a fungal outbreak.
If techs discover you have mold growth in your home or business, they can spring into action right away, utilizing:
Plastic Sheeting and Negative Air Pressure Machines to Isolate Mold

Air Filters to Capture and Remove Mold Spores

Dehumidifiers to Dry Out Damp Areas

Infrared Scanners to Locate Hidden Spots of Moisture

Professional Cleaners to Disinfect Your Property
The Quincy mold decontamination pros at 911 Restoration of Boston even have the protective gear to clean up toxic molds, like black mold. Techs have the experience to work quickly and effectively, eradicating all evidence that you ever experienced a mold outbreak. In many cases, you can even remain in your property while techs take care of mold remediation.
Does Mold Remediation in Quincy Deal with the Causes of Mold Growth?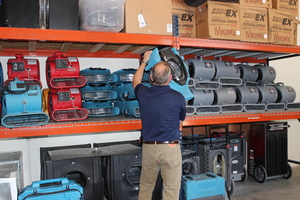 Here at 911 Restoration of Boston, we understand that you don't want to face another mold infestation after mold cleanup is completed. Preventing additional mold outbreaks requires technicians to resolve the issue that caused mold to grow in your property. Mold remediation techs can address this underlying issue by identifying the causes of the outbreak with a mold inspection.
Mold outbreaks can have many different causes. Many infestations are a result of a flood, pipe burst, or a sewage backup. Excess moisture provides a perfect environment for mold growth. This means that mold removal in Quincy may need to include:
Water Extraction

Dehumidification and Drying Services

Repairs to Leaking or Burst Pipes
The water damage restoration pros at 911 Restoration of Boston can help you handle these issues. Flood cleanup crews can move quickly if you experienced basement flooding due to a storm or a plumbing emergency. We are here to help if mold grew in your property due to an ice dam, sewage backup, or any other water damage event.
Addressing the root cause of your mold infestation can bring your property back to perfect condition quickly. Let us check for all signs of property damage with a mold inspection. Mold decontamination crews can take care of water damage repairs and mold remediation in Quincy right now. You can get back your peace of mind by allowing the professionals to take care of all aspects of mold cleanup. Contact us now to get the same-day services you deserve.