Mold Removal in Plymouth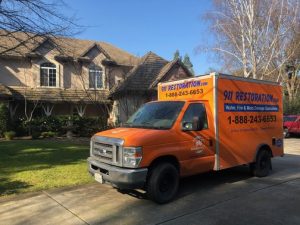 You can contact 911 Restoration of Boston 24/7/365 if you spot signs of mold growth in your property in Plymouth. Our mold removal techs are licensed, bonded, and insured to handle residential and commercial mold infestations. Get a Fresh Start and a completely restored property by contacting us today. Mold remediation crews can:
Arrive at Your Property Within 45 Minutes

Complete a Free Visual Mold Inspection for Property Owners Only

Work with a 3

rd

Party Laboratory for Mold Testing

Identify the Causes of Your Mold Outbreak

Pack Out and Store Your Un-Infested Belongings

Clean and Disinfect Items Exposed to Mold

Take Care of Odor Removal and Mold Decontamination
The pros at 911 Restoration of Boston are IICRC certified to professionally remove all forms of mold, including toxic molds. You can protect your property and your health by allowing us to remove all signs of mold growth in your home or business in Plymouth.
911 Restoration of Boston is a full-service property restoration company. This means that mold remediation techs can also help you handle water damage cleanup. Water damage is frequently the base cause of a mold infestation, so drying and dehumidifying your property can be very important if you spot signs of mold growth.
Let us determine the best way to restore and renovate your property today with a mold inspection in Plymouth. Techs are ready to provide you with the same-day help you need to take care of flood cleanup and mold remediation. You can get the assistance you need by contacting us now.
How Long Will Mold Remediation in Plymouth Take?
Here at 911 Restoration of Boston, we understand that you want mold removal to be completed as quickly as possible. That's why Plymouth mold remediation techs will arrive at your property within 45 minutes of an emergency call to start working on your home or business. Generally, mold cleanup techs will finish their task within 1-5 days. However, Plymouth mold decontamination may require additional time based on:
The Type of Mold Growing in Your Property

The Amount of Mold Currently in Your Home or Business

The Location of the Mold in Your Property
Your flood cleanup needs can also factor into the amount of time necessary to complete mold cleanup in Plymouth. Techs can provide you with an estimated time-table for mold remediation after they complete a mold inspection.
Your mold inspection can also help techs determine which techniques they'll use to handle mold removal in Plymouth. Our mold experts believe that there's no one-size-fits-all approach to mold abatement. You deserve personalized care dedicated to ensuring that:
The Water Damage to Your Property is Repaired

All Visual Evidence of Mold Growth is Erased

Odors Associated with Mold Growth Are Removed

Your Mold Infestation is Completely Eradicated
Let us work tirelessly to bring your property back to the perfect condition that you deserve. Techs are standing by to take your call, no matter what time of the day or night you need assistance. Get the help you need today, limiting the total damage to your property from mold growth and water damage events. 
How Quickly Should You Begin Mold Cleanup in Plymouth?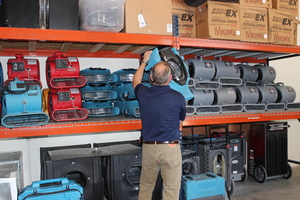 Generally, the experts recommend that you begin mold cleanup as quickly as possible. There are several reasons for starting mold remediation promptly. Moving quickly can:
Prevent Mold from Spreading Further into Your Property

Protect You from Exposure to Dangerous Mold Spores

Lower the Overall Costs for Mold Decontamination
You should also be aware that waiting to begin mold removal can work against you when it comes to making a claim with your insurance company. Many insurance companies will only cover mold remediation if a mold outbreak is a result of a sudden event and if it is handled right away.
Fortunately, you don't have to wait to start mold decontamination if you contact the professionals at 911 Restoration of Boston. Our crews can reach properties around Plymouth within 45 minutes of an emergency call. Techs remain on-call around the clock, so you don't have to wait for business hours to start restoring your property.
Sometimes techs may already be at your property taking care of flood cleanup when mold is discovered through a mold inspection. Because 911 Restoration of Boston is a full-service property restoration company, techs can handle water damage restoration and mold removal for you. Taking care of mold decontamination and water damage repairs at once can reduce the total costs for your repairs. Let us handle all aspects of your property repair needs right now.