Mold Removal in Haverhill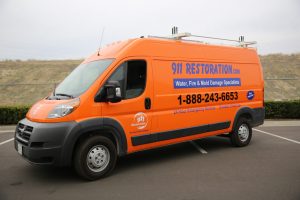 You can get a Fresh Start after finding mold in your property in Haverhill by contacting 911 Restoration of Boston today. Our IICRC certified mold removal techs are on-call 24/7/365. They can reach your property within 45 minutes of an emergency call to offer you:
A Free Visual Mold Inspection for Property Owners Only

Mold Testing Carried Out by a 3

rd

Party Laboratory

Help Determining the Causes of Your Mold Outbreak

Residential and Commercial Mold Decontamination

Odor Removal and Repairs for Damage Caused by Mold
911 Restoration of Boston offers same-day mold remediation in Haverhill because we understand the risks associated with a mold outbreak. Mold can continue to spread and damage your property on a daily basis. Some forms of mold can also threaten your health, making it important that you start mold cleanup right away.
You won't have to wait to get help with mold abatement if you contact 911 Restoration of Boston. As a locally owned and operated company, techs can reach your property quickly to get to work. All crews are licensed, bonded, and insured to handle any type of mold infestation. Mold removal pros can even take care of toxic black mold for you.
The experts at 911 Restoration of Boston also have the training and experience to repair the underlying cause of your mold outbreak. Our flood cleanup and water damage restoration techs can ensure your property is returned to better-than-new condition quickly, so you can move forward with peace of mind.
Why Get Professional Mold Remediation in Haverhill?
It can sometimes be tempting to ignore small spots of mold in your home or business. Some property owners figure that mold will not be a big problem, or that they can take care of mold cleanup on their own. Generally, however, it is important that you work with mold remediation professionals. Mold experts can:
Find Mold Even in Hard-to-Reach Places

Help You Identify the Type of Mold You're Dealing With

Safely Remove Toxic Molds, Including Black Mold

Ensure That All Traces of Mold Are Removed

Take Care of Odor Removal

Repair Water Damage That Caused Mold Growth
It's important to begin mold removal in Haverhill as soon as you notice any signs of mold growth, as delaying can impact your insurance claim. Many insurance companies will only cover the costs of mold decontamination if you are dealing with sudden growth, not an infestation that spread for a lengthy period of time.
Take the first step to ridding your property of a mold infestation by contacting us for a mold inspection in Haverhill. Techs can identify all areas infested with mold and begin immediate mold decontamination in Haverhill. The mold cleanup process won't be completed until all signs of the mold infestation are eradicated.
You can also count on 911 Restoration of Boston to provide you with an insurance consultation. This can help you understand your options if you are dealing with a mold outbreak. Get professional help you deserve by contacting us now.
Do You Need to Leave During Mold Cleanup in Haverhill?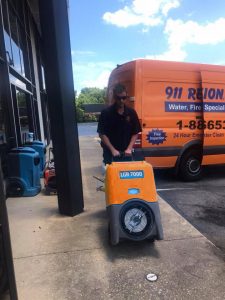 You may be unsure what will happen during mold remediation in Haverhill. Some property owners worry they will have to leave their property for days at a time, which can be very stressful if you found mold in your home. However, in many cases you will be able to stay in your property while mold removal techs work. 

This is because techs can set up plastic sheeting and negative air machines to isolate areas experiencing mold growth. Let techs identify areas in need of mold abatement with a mold inspection right now. The mold experts at 911 Restoration of Boston also have the equipment they need to repair water damage that caused a mold outbreak. Water damage restoration crews can:
Repair Leaking Pipes

Fix Damage from a Pipe Burst

Clean Up a Sewage Backup

Help You with Frozen Pipes

Address Ceiling Leaks
Taking care of flood cleanup and ensuring your property is completely dried can be an important aspect of mold remediation in Haverhill. Allowing water damage or moisture to remain can encourage another mold outbreak in the future.

Let 911 Restoration of Boston bring your property back to perfect condition you deserve after a mold infestation. Techs will work hard to address your current issue and to make sure your property is mold free going into the future. Let us perform a final mold inspection after completing mold decontamination and water damage restoration to ensure you're ready to move forward with a Fresh Start.