Hurricane Damage Boston
Hurricane damage can cause business and homeowners to experience multiple issues that need to be taken care of immediately, which is why our hurricane damage Boston experts with 911 Restoration of Boston are available 24/7/365, so that our professionals can get to your problem quickly, all year round.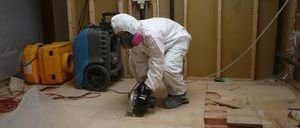 Our hurricane damage Boston teams want to give your home a fresh start after it has been affected by a flood, and our hurricane damage Boston staff will provide you with same day services and even a free home inspection to get you started on the path to total restoration.
In fact, our hurricane damage Boston technicians understand full well how overwhelming these situations can be, so our agents make sure that we respond within 45 minutes of your call. It is part of our job to make sure that you are taken care of throughout the entire remediation process, and we will do anything we can to ensure that you have peace of mind when we are on the job.
One way we will make you feel at ease is by going over exactly what needs to be done before we start working. This way both the homeowner and the remediation workers are on the same page, limiting any surprises that might pop up later on down the line. Our hurricane damage Boston specialists work with IICRC certified workers are trained to implement comprehensive storm damage services, including:
Water extraction services

Implementation of advanced drying techniques

Flood damage restoration

Repair of structural damage

Assistance with the removal of damaged furniture/possessions

Removal of debris from property

Restoration of flooded and destroyed landscaping

Storm surge restoration

Wind damage remediation

Surveillance of the damage site
If your home has been affected by a major storm or hurricane in any way, either minor or major, we want to be the first one on the scene, ready to get to work. Our pros want to take care of your water issues as soon as possible, so call our hurricane damage Boston crews today!
When A Storm Floods Your Home We Will Be There To Clear Out The Waters
Even though you can take precautions to safeguard your home against the effects of a storm or a hurricane, our hurricane damage Boston pros want to be available for you to rely on them virtually any time these precautions don't hold up.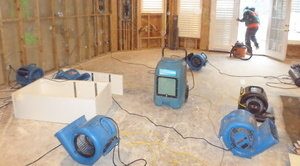 We understand how overwhelming these situations can be, especially when your business is at stake, and our hurricane damage Boston techs are sensitive to your needs during this time.
If a storm surge caused water to completely flood your home or business, then you may have to vacate the premises in order for us to extract all the water in the most efficient way.
Our hurricane damage Boston technicians know how being displaced can affect your wellbeing, which is why we always work fast and efficiently, so you never have to go through this again on our account. Let us turn your home or business around after a hurricane as run through your community and call us today!
We Will Make Your Business a Hurricane Damage Free Zone
Our hurricane damage Boston pros will make sure that our staff always makes sure to keep their customers their number one priority.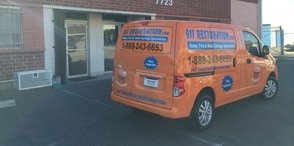 We show this by always giving free home damage estimates, affordable prices and work with all major insurance companies.
Our hurricane damage Boston professionals will do all the work for you when it comes to filing your claim and speaking to insurance representatives to keeping your out-of-pocket expenses as low as possible.
Our hurricane damage Boston crews are staffed with only the most highly trained technicians, so business and homeowners can be confident that when they call our pros they are contacting the best in the industry. So, call our hurricane damage Boston crew at 911 Restoration of Boston as soon as you discover hurricane damage in your home today!