Mold Removal Malden
Homeowners do not need to hesitate to call the mold removal Malden professionals at 911 Restoration of Boston if they even have the slightest suspicion that they might have a fungal infestation in their property, because we are available 24/7/365.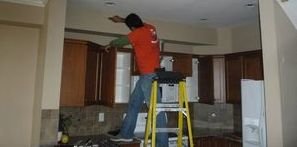 If you are not completely sure that you in fact have mold, we offer free visual mold inspections, so you never have to worry about taking any financial risks when you need our help.
Our mold removal Malden team understands that mold can grow rapidly, especially after water damage has impacted the home, which is why we are also experts in water damage restoration.
You can feel confident in our abilities when you hire us knowing that we are trained to remediate all causes of water damage, including:
Toilet overflow sanitization

Pipe bursts remediation

Washer hose bursts correction

Mold infestation clean up

Water heater leak repair

Fire sprinkler malfunction restoration
Since our offices are open around the clock, so you can call our mold removal Malden staff as soon as you think you may have mold growing in even the most hard to teach places.
We Will Keep You Safe Throughout The Mold Removal Process
Our mold removal Malden technicians always wear hazmat suits while they perform fungus remediation, helping prevent inhalation and skin contact.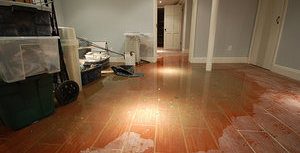 Once we begin restoring the damage, we always cover the mold infested sections of your home with anti-bacterial plastic that create an enclosed environment, or vapor barrier.
The number one priority of our whole operation is safety, which is why you should never attempt to clean mold on your own.
This helps our mold removal Malden agents dry your living space effectively and prevent mold from spreading to other areas of the house.
These tactics will reduce the chances of fungal infestation in the long run. You can also rest assured that the musty smell that comes from mold will be removed completely.
By remediating the water problems now, you  won't have to deal with mold problems in the future, so call our mold removal Malden specialists today and we will work on remediating the problem as thoroughly as possible.
Our Fungus Remediation Techs Always Put The Customer First
Maintaining exceptional customer service is the main priority of our entire staff, especially because we know how much trauma homeowners go through emotionally.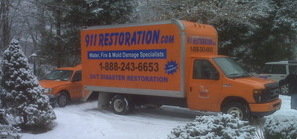 When a household has been affected by mold and water damage it can be an overwhelming incident, so our mold removal Malden pros do everything we can to ensure your wellbeing.
We want you to feel comfortable asking us any questions you may have, because staying informed every step of the way is the best way to stay content with the whole process.
When you hire our mold removal Malden crew for a job, you can be sure that we will stay committed to keeping professional, trustworthy relationships with all of our customers, no matter what.
To get mold removal services that are both exceptional and affordable, call our mold removal Malden unit at 911 Restoration of Boston today!